Anthologies
(7)

Heartsick for Country

This Country Anytime Anywhere

Antipodes: Poetic Responses

Indigenous Etchings—Black and Sexy
Arts
(28)

Singing the Land: The Power of Performance in Aboriginal Life

Encounters - Revealing Stories of Aboriginal Objects from the British Museum

Between Indigenous Australia and Europe: John Mawurndjul

Remembering the Future
Business and Economy
(4)
Aboriginal Business: Alliances in a Remote Australian Town

Aboriginal Economy and Society

Not Just Black and White
How to Start a Successful Aboriginal Business in Australia
Children
(52)

Shake a Leg

Hello!

Kangaroo and Crocodile

Why I Love Australia
Education
(1)

Good Morning, Mr Sarra
Fiction, Novels
(48)

Me, Antman, & Fleabag

Grace - The Dreaming Series Book 2

My Girragundji

Tiddas
Health
(8)

Yatdjuligin - Aboriginal and Torres Strait Islander Nursing and Midwifery Care

The Story of Yudum

Healers of Arnhem Land

First Taste—How Indigenous Australians Learned About Grog
History
(56)

Defending Whose Country?

Rock Art of the Dreamtime

Journey to Horseshoe Bend
Maralinga's Long Shadow
Humour, Cartoons
(2)

Shipwreck, Sailors and 60,000 Years

Sacred Cows
Land
(11)

Invasion to Embassy

Dark Emu: Black Seeds

Country of the Heart

Invisible Country
Language
(3)

Sign Languages of Aboriginal Australia

Aboriginal Australia Wall Map

Aboriginal ways of using English
Law & Justice
(3)

Arresting Incarceration: Pathways out of Indigenous Imprisonment

Indigenous People, Crime and Punishment
Gone for a Song: Death and Desperation in the Deep North
Mythology
(3)

Singing the Coast
Bawoo Stories

Die Regenbogen-Schlange
People
(27)

Colouring the Rainbow - Blak Queer and Trans Perspectives

Auntie Rita

A Widi Woman

Skin Deep - Settler Impressions of Aboriginal Women
Personal Reports and Experiences
(32)

This Is What We Said

Life B'Long Ali Drummond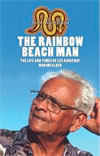 The Rainbow Beach Man—The Life of Les Ridgeway

NT Consultations Report 2011
Politics
(12)

The Forgotten People

In the Absence of Treaty

The Politics of Suffering: Indigenous Australia and the End of the Liberal Consensus

Just Relations
Spirituality & Poetry
(10)

The Lamb Enters the Dreaming

Islam Dreaming: Indigenous Muslims in Australia

White Christ Black Cross
Ruby Moonlight
Sport
(11)

Legends - The AFL Indigenous Team of the Century 1905-2005

Liam Jurrah - From Yuendumu to the MCG

Aboriginal Stars of the Turf

On Track
Textbooks, Teaching, Studies
(44)

Desert Lake: Art, Science And Stories From Paruku

A Decision to Discriminate: Aboriginal Disempowerment in the Northern Territory

Dharawal

Gurindji Journey
Travel
(4)

The Melbourne Dreaming

Aboriginal Australia and the Torres Strait Islands

Aboriginal Sydney

Aboriginal Darwin
Are textbooks still useful?
Teaching has come a long way from purely textbook-based to spanning text, video, audio and games. With students' attention spans decreasing and information breaking down into smaller bite sizes teachers are questioning the usefulness of books at school.
Textbooks still have a few advantages:
Good for novice teachers. Beginning teachers can benefit from a detailed outline of the material to be covered and the design of each lesson.
Organised units of work. A textbook gives you all the plans and lessons you need to cover a topic in some detail.
Structured information. Books provide you with a chronological presentation of information. They usually contain a detailed sequence of teaching procedures that tell you what to do and when to do it.
Good textbooks are excellent teaching aids. They're a resource for both teachers and students.
Some teachers found that students are not motivated to read textbooks. They have had success with phasing out books and replacing them with practical exercises that are relevant to their students' daily life experiences.
It is probably good to not use textbooks as the only resource for students. Use it as a guide, not a mandate and be free to modify, change, eliminate, or add to the material in the textbook using videos, films, music and interactive materials.
Choosing an Aboriginal textbook
In my opinion there is nothing better than learning directly from Aboriginal authors. I have witnessed their pain and suffering, their resilience and creativity as well as their joy and community by reading first-hand accounts of their lives. For this reason I have marked the author's heritage accordingly for all books listed on CreativeSpirits.info.
Be careful with books by non-Aboriginal authors. Do they have an agenda? Are they based on myths or old colonial ideas? Are they painting Aboriginal culture only in a positive, glorifying light?
Even contemporary curriculum-approved books can get it wrong and teach "seasons and animals" followed directly by "Aboriginal seasons", perpetuating the idea that Aboriginal people are somehow linked to flora and fauna.
It might be a good idea to talk to Aboriginal teachers to learn about their perspective and check if they have recommendations.
Finding a book
I've tried to help you find the book you are after with the following resources:
For the latest book releases on Aboriginal Australia shop securely in my Aboriginal Book Store.
The Australian National University has studies on particular themes or regions, or a series of articles on single subjects of contemporary Indigenous topics offered as free Indigenous books for download.
Can't find your favourite Aboriginal books?
Try a search at Fishpond, Australia's largest supplier, cheaper than Amazon.
Or search a list of Aboriginal books from the Aboriginal Studies Press on Fishpond.
Aboriginal book publishers
Black Ink Press (Townsville, Queensland)
Magabala Books (Broome, Northern Territory)
IAD Press (Alice Springs, Northern Territory)
Aboriginal Studies Press (Canberra, Australian Captial Territory)
Keeaira Press (Southport, Queensland)
JB Books (Marleston, South Australia)
Books for the Australian Curriculum
If you are looking for books about Aboriginal history and culture for the Australian Curriculum check out Booktopia's collection of textbooks.
Amazon offers a number of educational teaching books.
Magabala Books offers teacher's notes to some of its children's books.