Books for the Australian Curriculum
If you are looking for books about Aboriginal history and culture for the Australian Curriculum check out Booktopia's collection of textbooks.
Amazon offers a number of educational teaching books.
Magabala Books offers teacher's notes to some of its children's books.
Anthologies
(7)

Heartsick for Country

This Country Anytime Anywhere

Macquarie PEN Anthology of Aboriginal Literature

Portraits From a Land Without People
Browse all 7 Anthologies books >
Arts
(23)

Remembering the Future

Singing the Land: The Power of Performance in Aboriginal Life

The Wanarn Painters of Place and Time

Timothy Cook - Dancing with the Moon
Business and Economy
(3)
Aboriginal Business: Alliances in a Remote Australian Town
How to Start a Successful Aboriginal Business in Australia

Aboriginal Economy and Society
Browse all 3 Business and Economy books >
Children
(43)

Wunambi: The Water Snake

Alfie's Search for Destiny

The Unlikely Story of Bennelong and Phillip

The Rocks Of Honey
Browse all 43 Children books >
Education
(1)

Good Morning, Mr Sarra
Browse all 1 Education books >
Fiction, Novels
(43)

Freedom Ride

That Blackfella Bloodsucka Dance!

That Deadman Dance

Tiddas
Browse all 43 Fiction, Novels books >
Health
(3)

A Doctor's Dream

The Story of Yudum

First Taste—How Indigenous Australians Learned About Grog
History
(49)

Black Gold

Conspiracy of Silence

The Flash of Recognition
Australia: William Blandowski's Illustrated Encyclopaedia of Aboriginal Life
Humour, Cartoons
(2)

Shipwreck, Sailors and 60,000 Years

Sacred Cows
Browse all 2 Humour, Cartoons books >
Land
(10)

Invasion to Embassy

The Power of Bones

Discovering Aboriginal Plant Use

Protest, Land Rights and Riots
Language
(2)

Aboriginal ways of using English

Aboriginal Australia Wall Map
Law & Justice
(3)

Indigenous People, Crime and Punishment
Gone for a Song: Death and Desperation in the Deep North

Arresting Incarceration: Pathways out of Indigenous Imprisonment
Browse all 3 Law & Justice books >
Mythology
(3)
Bawoo Stories

Singing the Coast

Die Regenbogen-Schlange
Browse all 3 Mythology books >
People
(21)

Ray: Stories of My Life

Snake Dancing

A Widi Woman

Auntie Rita
Personal Reports and Experiences
(27)

Last Truck Out

My Bundjalung People

Every Secret Thing

Am I Black Enough For You?
Browse all 27 Personal Reports and Experiences books >
Politics
(11)

Aboriginal Sovereignty

Fighting Hard—The Victorian Aborigines Advancement League

Black Politics

Culture Crisis: Anthropology and Politics in Aboriginal Australia
Browse all 11 Politics books >
Spirituality & Poetry
(9)

Litte Bit Long Time
Ruby Moonlight

Love Dreaming & Other Poems

Smoke Encrypted Whispers
Browse all 9 Spirituality & Poetry books >
Sport
(10)

Aborigines & the Sport of Kings

Brotherboys: The Story of Jim and Phillip Krakouer

Liam Jurrah - From Yuendumu to the MCG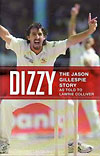 Dizzy: The Jason Gillespie Story
Textbooks, Teaching, Studies
(41)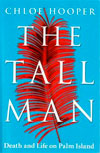 The Tall Man

Tolerance, Prejudice and Fear

Indigenous Futures

Dharawal
Browse all 41 Textbooks, Teaching, Studies books >
Travel
(4)

Aboriginal Australia and the Torres Strait Islands

Aboriginal Darwin

Aboriginal Sydney

The Melbourne Dreaming