Arts
My Sitting Down Place
My Sitting Down Place by Gail Kay, Proserpine, north Queensland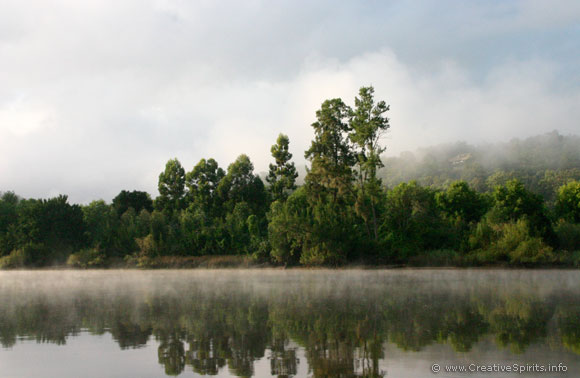 I go down to the creek
Where the water gurgles
Joyfully
As it hurries along
Over the shining sand and pebbles
To its destiny
With the sea.
Dappled sunlight
Flits and moves
Across the water, over the creek bank,
And the birds sing happily
To the accompaniment
Of insects and crickets.
I sit in silence as I soak it all into my soul.
Peace flows
From the water
To my heart.
Whatever life brings me
I now can face
Because of this,
My sitting down place! [1]