Economy
Stolen Wages Timeline
Aboriginal people did not receive equal wages as late as 1986. Explore the events that led to a government apology, a wages reparation scheme and a senate committee.
Close this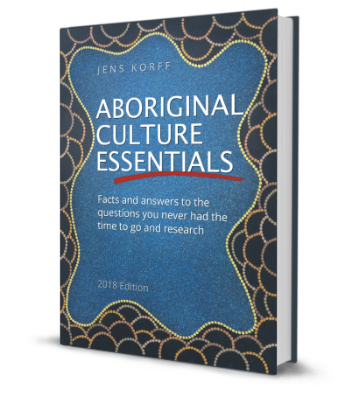 Wishing you knew more about Aboriginal culture?
Search no more.
Get key foundational knowledge about Aboriginal culture in a fun and engaging way.
This is no ordinary resource: It includes a fictional story, quizzes, crosswords and even a treasure hunt.
Stop feeling bad about not knowing. Make it fun to know better.
1897

Under the Aboriginals Protection and Restriction of the Sale of Opium Act of 1897 (and subsequent laws until the 1970s), the Queensland government controls the wages and savings of Aboriginal Queenslanders working under these acts.

1919

Aboriginal pastoral wages are 66% of the wages for white workers.

1943

The Aborigines Welfare Fund is set up "for the general benefit of Aboriginal people". The fund received income from government-operated retail stores, child endowment benefits and Aboriginal wages. Until 1966 a compulsory deduction from Aboriginal peoples' wages was transferred to the fund.

1965

The North Australian Workers' Union applies to the Commonwealth Conciliation and Arbitration Commission to remove clauses which discriminate against Aboriginal people in the Northern Territory's pastoral award. Pastoralists meet this proposal with stiff opposition and manage to have a gradual wage adjustment implemented.

They argue a gradual increase would help Aboriginal people to 'adjust', but in fact it saves pastoralists an estimated 6 million dollars [6] over three years. The pastoralists also manage to convince the Commission to implement a 'slow worker clause' which would empower them to pay Aboriginal employees less than the standard wage when they were deemed to work less efficiently—which subsequently led to a lot of abuse of this clause.

1968

Aboriginal workers on reserves are paid 50% of the state minimum wage. Equal wages in the pastoral industry.

1969

The New South Wales Aboriginal Welfare Board is abolished. The trust accounts are closed down and the remaining funds transferred to the Department of Youth and Community Services.

1972

Forced control over wages and savings (bank books) ceases, although people have to request to be free from financial management.

1979

The government is aware that underpaying reserve workers is illegal; the reserve wage is 72% of the state minimum.

1986

29 October: The Queensland government pays equal wages to Aboriginal workers on missions.

1993

Due to growing public concern and pressure from Indigenous people the Aborigines Welfare Fund is frozen, ending deductions to the fund.

According to historians, Native Affairs Department budgets were frequently topped up with money from the fund and, during the Depression, the government took more than $5 million to cover consolidated revenue deficits [1].

By the time the welfare fund was frozen, all that remained was about $5 million. Up to 2008 it has accumulated another $5.8 million in interest [1].

1996

24 September: Seven Palm Island settlement workers win a Human Rights and Equal Opportunity Commission case against the Queensland government for the deliberate underpayment of wages between 1975 (the date from which it was illegal to racially discriminate; Racial Discrimination Act 1975) and 1986 (when the Queensland government finally paid equal wages). The plaintiffs each won $7,000 compensation.

1999

31 May: Forced by a growing number of complaints of racial discrimination the Queensland government agrees to make a $25 million payout to thousands of Indigenous people who were employed by previous governments on Aboriginal reserves and paid at wages under the award rate in the years 1975 to 1986. The individual payout is $7,000.

It was the first time any Queensland government openly admitted responsibility for discrimination and by far the largest settlement by any employer in respect of a discrimination matter.

I grew up hungry. My hunger and malnutrition were a direct result of my family not being paid their full wages and entitlements.—Yvonne Butler, admitted to hospital for malnutrition in 1957 [2]

2000

May: The Queensland Aboriginal & Islander Legal Service Secretariat (QAILSS) collects testimony from more than 2,000 people who want to take action against the government for missing, unpaid and underpaid monies.

2001

A cabinet submission prepared by then Minister for Community Services, Faye Lo Po, reveals 69 million dollars were stolen from 11,500 Aboriginal people by successive NSW governments from 1900 to 1970. The submission was never tabled, but leaked to the National Indigenous Times newspaper in 2004.

2002

9 May: The Queensland government launches the Indigenous Wages and Savings Reparations offer. It is capped at $55.6 million and designed to be distributed to living former workers, but not families of deceased workers.

2004

11 March: The New South Wales government apologises for the stolen wages and entitlements which occurred under the 1909 Aborigines Protection Act and subsequent laws until 1969.

I take this opportunity to formally apologise to the Aborigines affected and offer the assurance that any individual who can establish they are owed money will have it returned.—Bob Carr, NSW Premier [3]

15 December: The Minister for Community Services, Carmel Tebbutt, announced that the NSW government would establish an Aboriginal Trust Fund Repayment Scheme (ATFRS). It will repay wages or other money that was paid into the Trust Funds between 1900 and 1968 and never repaid.

2005

10 December: ANTaR organises a National Day of Action for stolen Aboriginal wages on Human Rights Day. ANTaR estimates that more than $1 billion in today's value was lost or stolen from Aboriginal families across Australia.

2006

31 January: Claims close for Queensland's Indigenous Wages and Savings Reparation scheme. It received less than
half the number of claims expected by the government [4]. $35.87 million of $55.6 million was unclaimed.

13 June: The House of Senate in the Australian federal parliament passes a motion, introduced by Democrats Senator, Andrew Bartlett, to conduct an inquiry into stolen wages. The submission deadline of 28 July is extended to the 28 of September. The enquiry
receives 129 submissions.

7 December: As a result of the enquiry a Senate committee releases the 'Unfinished Business: Indigenous stolen wages' report which received "compelling evidence that governments systematically withheld and mismanaged Indigenous wages and entitlements over decades". It also found that these practices "were still in place in the 1980s".

2007

May: The Western Australian government announces an investigation into the nature and extent of the 'Stolen Wages' issue. A taskforce was required to report to cabinet by mid-2008.

27 August: ANTaR launched 'Hard Labour, Stolen Wages', a report on stolen wages, written by historian Dr Ros Kidd. The report gives a state by state account of the history of stolen wages.

December: The Victorian government appoints an officer to sift through almost 100 years of records in state and Commonwealth archives to determine whether Victorian Aboriginal people are owed wages.

For each of my 'employment' placements, I was not asked if I wanted to accept the employment offer; nor did I know the terms and conditions of my employment (including rate of pay and hours of work).—Lesley Williams [5]

2008

December: The Aborigines Welfare Fund worth $10.8 million is absorbed into a new Queensland Aboriginal and Torres Strait Islander education foundation, which the government says will supply about 100 scholarships a year worth $20,000 each to young Aboriginal people.

Also to be absorbed into the foundation will be about $15 million unclaimed from the $55.4 million stolen wages reparations fund set up by the Beattie government in 2002 [1].

2009

April: The NSW government changes the Aboriginal Trust Fund Repayment Scheme to allow a panel consider larger payouts and take into account non-documentary and oral evidence when considering applications.

2012

March: The Department of Indigenous Affairs in Western Australia finally releases the report of its 2008 Stolen Wages Taskforce.
Download the 2008 Taskforce report.

The WA State Government announces the Stolen Wages Reparation Scheme which invites people born before 1958 to apply for payments of up to $2,000 if they had directly experienced government control over their income. The Scheme only compensates wages held by the government, not wages held by private industry or for unpaid work. The low amount causes outrage among Aboriginal people. More than 1,200 people receive compensation [7].

Some people might have spent their entire working lives without receiving any income and the West Australian Government gave them $2,000.—Judy Harrison, lawyer, Kununurra Community Legal Centre [7]

2015

May: The Queensland government offers a further $21 million in compensation.
July: The Western Australia Aboriginal Legal Service prepares a legal challenge to the Western Australian government's limited compensation offer.

2016

September: Hans Pearson, 77, uncle of prominent Aboriginal elder Noel Pearson, sues the Queensland government to recover wages he claims were stolen from him more than half a century ago. He is the lead claimant in a class action involving 300 Aboriginal people who say they were not paid for years of labour as stockmen or domestic workers. [8]