History
Aboriginal history timeline (1770 - 1899)
Explore a timeline of historic Aboriginal events from 1770 to 1899.
Close this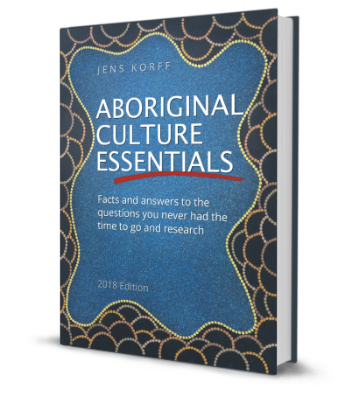 Wishing you knew more about Aboriginal culture?
Search no more.
Get key foundational knowledge about Aboriginal culture in a fun and engaging way.
This is no ordinary resource: It includes a fictional story, quizzes, crosswords and even a treasure hunt.
Stop feeling bad about not knowing. Make it fun to know better.
The peaceful settlement people once believed in was a lie. The country is coming of age and we must now know and understand true history.—Linda Burney, Community Services Minister of NSW [3]
Early white history
1770

Invasion and wars

29 April: Captain James Cook claims possession of the whole east coast of Australia for the British Crown. Many history classes and books start teaching Australian history from this point on.

1788

26 January: Captain Arthur Phillip raises the Union Jack at Sydney Cove to start a penal colony (and not a nation). Aboriginal resistance flares within a few days of arrival of the tall ships.

29 May: The first conflict between the First Fleet arrivals and Aboriginal people takes place near Rushcutters Bay, Sydney. Two convicts are killed.

December: Arabanoo is the first Aboriginal person captured by Europeans.

Captain Phillip estimates an Aboriginal population of 1,500 people living in the Sydney Region. The total Aboriginal population is believed to be between 750,000 and 1 million [1].

1789

April: A catastrophic smallpox epidemic decimates the Eora Aboriginal people of Port Jackson, Botany Bay and Broken Bay.

November: Governor Phillip captures two Aboriginal men - Bennelong and Colebee. Colebee escapes but Bennelong is kept at Government House for five months.

1790

September: Pemulwuy spears Phillip's gamekeeper, John McEntire, and Phillip orders the first punitive expedition.

The Hawkesbury and Nepean Wars between Aboriginal people and white invaders start in NSW. Led by Pemulwuy and his son Tedbury, Aboriginal people raid stations or assault sheep and cattle because the growing number of colonists occupied more and more land. Many times they used firesticks to set the bush on fire, destroy buildings, and burn crops. The guerrillia-like wars continue until 1816.

Aboriginal obelisk near the Hawkesbury River. It commemorates the Aboriginal people who occupied this area before they were wiped out by the white invaders.

1791

Orphan boy Bon-del is the first Aboriginal person to go to sea, sailing aboard the brig Supply, bound for Norfolk Island.

1792

Bennelong and a boy named Yemmerrawanie are taken to England by Phillip. They perform the first Aboriginal song to be heard in Europe. Bennelong meets George III. Yemmarrawanie dies in England. In 1795 Bennelong returns to Australia.

1793

Gnung-a Gnung-a Murremurgan (also known as Collins) crosses the Pacific to Nootka Sound (Vancouver), the Californian coast and Hawaii.

1795

The Richmond Hill battle is considered to be the first recorded battle between Aboriginal people defending their country against the British.

Aboriginal man Tom Rowley sails to Calcutta, Madras and New Ireland. He returns in 1796 to Australia.

1796

After being shot seriously twice, and surviving both times, Pemulwuy is considered unable to be killed by bullets.

1799

Beginning of a six-year period of resistance to white settlement by Aboriginal people in the Hawkesbury and Parramatta areas. Known as the 'Black Wars'.

1801

April: Governor King orders Aboriginal people gathering around Parramatta, Georges River and Prospect Hill "to be driven back from the settler's habitation by firing at them".

1802

April 8: French Captain Nicholas Baudin and the English navigator Matthew Flinders meet at the South Australian border near Victor Harbor. Baudin had orders to study Aboriginal people for the new science of anthropology just founded in Paris. Many such drawings are now in a collection in Le Havre, France.

Pemulwuy is shot by two settlers. Tedbury continues the resistance.

Bungaree (Bungary) is the first Aboriginal person to circumnavigate Australia as a member of Matthew Flinders' historic journey of exploration (1802-03). Bungaree is one of the very few Aboriginal people whose exploits have been documented in newspapers, journals and books of early colonial Sydney. Bungaree died in 1830 and was buried at Rose Bay, NSW.

1803

Tasmania is occupied by white people. The Black Wars of Tasmania last until 1830 and claim the lives of 600 Aboriginal people and more than 200 white settlers.

1804

3 May: William Moree, a lieutenant of the New South Wales Rum Corps, orders to open fire at Risdon Cove, Tasmania, on a group of about 300 Aboriginal people who are probably hunting kangaroos. Between 30 and 60 Aboriginal people are killed. The Lieutenant tries to cover-up the incident, claiming only 3 had been shot [4]. Hostilities increase - the slaughter of Aboriginal people in Australia has begun. Settlers are authorised to shoot unarmed Aboriginal people [2].

Most of the Cumberland Plain west of Sydney is occupied by colonists. The Eora people are being dispossessed of their land.

1810

Aboriginal people begin to be moved onto mission stations where they can be taught European beliefs and used as cheap labour. Settlers try to control growth of the Aboriginal population with a policy of absorption.

1813

Bennelong dies.

May: Colonists, assisted by Aboriginal people, cross the Blue Mountains and create new hostilities as they pass through Aboriginal lands. The path the colonists take is in fact a long-established Aboriginal route that had been in constant use for thousands of years.

Blue Mountains, New South Wales. The Blue Mountains were long a barrier to the new colony's expansion to the west. They are about 100 kilometres west of Sydney.

1814

Governor Macquarie opens a school for Aboriginal children at Parramatta called the 'Native Institution' to "civilise, educate and foster habits of industry and decency in the Aborigines". The local Aboriginal people (Koori) remove their children from the school after they realise that its aim is to distance the children from their families and communities. The school closes in 1820.

1815

Governor Macquarie founds the Native Institute as a school for Aboriginal children of both sexes.

Remnants of the Broken Bay Aboriginal people are established on a reserve at George's Head.

1816

Attacks on farms by Aboriginal people on the edge of Sydney. Macquarie sends a punitive party to arrest 'offenders'. They attack a camp near Appin at night and 14 Aboriginal people are killed including Carnabyagal.

4 May: Macquarie announces a set of regulations controlling the movement of Aboriginal people. No Aboriginal person is to appear armed within a mile of any settlement and no more than six Aboriginal people are allowed to 'lurk or loiter near farms'.

Passports or certificates are issued to Aboriginal people "who conduct themselves in a suitable manner", to show they are officially accepted by Europeans.

1822

There are a number of large scale killings as conflict over dispossession of land and erosion of hunting rights continues.

Windradyne leads Wiradjuri resistance that will last for two years along the Murray River.

1824

August: Martial law is proclaimed in the Bathurst area when seven Europeans are killed by Aboriginal people led by Aboriginal man Windradyne, and conflict with them is seen as a serious threat. Soldiers, mounted police, settlers and stockmen frequently attack Aboriginal people. As many as 100 are killed in a massacre at Bathurst. Martial law stops in December. This conflict became known as the "Bathurst War".

In Tasmania, Governor Arthur also proclaims martial law, in effect, a declaration of war. Soldiers have the right to arrest or shoot any Aboriginal person found in the settled district.

1829

A colony is set up in Perth, on the south-west coast of Australia.

1830

October: Governor Arthur tries unsuccessfully to drive all the remaining Aboriginal people in eastern Australia on to the Tasman Peninsula. 2,200 men form a 'Black Line'. It cost 5,000 pounds (equivalent to about AUD 1.2 million in 2008) and only two Aboriginal people are caught - an old man and a young boy.

Aboriginal people in Tasmania are forcibly removed and settled on Flinders Island. The living conditions lead to many deaths. Later the community is moved to Cape Barren Island.

Port Phillip District Wars rage in Victoria (then administered by New South Wales and known as Port Phillip district) from 1830 to 1850. The Indigenous Koorie population resists the large influx of immigrants and settlers who bring large herds of sheep and cattle into the state.

24 November: Bungaree dies. He came from the Broken Bay area and was a go-between in colonial Sydney where he was known because he liked to dress in military and naval uniforms given to him.

1831

Yagan leads Nyoongar resistance in Western Australia for three years.

1833

Yagan is killed. His head is cut off and pickled. It is then sent to England as a museum curiosity.

1834

October: Governor Stirling leads a party of men to a site near present day Pinjarra, on the Swan River and attacks 80 Aboriginal people. One of Stirling's men dies and many Aboriginal people are killed. Official reports put their number at 14 but Aboriginal accounts suggest a whole clan was wiped out in the attack. This became known as the 'Battle of Pinjarra'. It was an attempt to punish Aboriginal people south of Perth, after conflict with settlers caused the death of a settler in April.

1835

October: John Batman attempts to make a 'treaty' with Aboriginal people for Port Phillip Bay, near present day Melbourne by 'buying' 243,000 hectares with 20 pairs of blankets, 30 tomahawks, various other articles and a yearly tribute. Governor Bourke does not recognise the 'treaty' and the purchase is voided. This is the only time colonists attempt to sign a treaty for land with Aboriginal owners.

The Dunghutti people of north coast NSW are now confined to 40 hectares of land on the Bellwood Reserve, near present day Kempsey. They previously owned 250,000 hectares.

1836

June: The colony of South Australia is founded. A "Protector" of Aboriginal people is appointed but the Kaurna people, near Adelaide, are unable to maintain life as a group because of the expanding settlement and loss of their land.

19 February: King William IV recognises the continued rights to land for Aboriginal people in South Australia's founding document, the Letters Patent. It was the first ever recognition of Aboriginal rights granted in Australia's colonial history. But the promise of legal entitlement to the land was never kept.
1837

Protection and control policy

A British Select Committee examines the treatment of Indigenous people in all British colonies. Australian colonies are particularly criticised. The committee affirms the 'plain and sacred right' of Aboriginal peoples to land and recommends that 'Protectors of Aborigines' be appointed.

The policy of protection for Aboriginal people marks the beginning of involvement of the Catholic Church in missionary work and the establishment of schools for Aboriginal children.

A massacre of Aboriginal people occurs at Gravesend, New South Wales with more than 200 killed.

1838

January: Major Nunn's campaign. Mounted police, mostly European volunteers, set out in response to conflict on the Liverpool Plains, north central NSW. At Vinegar Hill, a site on 'Slaughterhouse Creek', 60 - 70 Aboriginal people are reported killed. The only European casualty is a corporal, speared in the leg.

10 June: The 'Myall Creek Massacre' occurs. 12 heavily armed colonists rounded up and brutally kill 28 Aboriginal people from a group of 40 or 50 people gathered at Henry Dangar's Station, at Myall Creek near Inverell (NSW). The massacre was believed to be a payback for the killing of several hut keepers and two shepherds. But most of those killed were
women and children and good relations existed between the Aboriginal people and European occupants of the station.
Seven stockmen are eventually hanged for murder. This outrages the colonial press and parts of the public who cannot understand why anyone should hang for murdering Aboriginal people.

Reports of poisoning of Aboriginal people on 'Tarrone' near Port Fairy, West Melbourne and 'Kilcoy' north-west Moreton Bay. Flour is poisoned and left in shepherds' huts on 'Kilcoy' in the expectation that Aboriginal people now dispossessed of hunting grounds would take it.

1840

An entire community of Aboriginal people perishes in a massacre at Long Lagoon, a newly settled station in inland Queensland.

1841

27 August: 30 Aboriginal people massacred at Rufus River in New South Wales, close to the boundaries with Victoria and South Australia.

1842

Governor Bourke of NSW orders the establishment of the Native Police in the Port Phillip district (now Victoria). Aboriginal troopers, trained to track and disperse groups of Aboriginal people, are part of the force. It is disbanded in 1853.

Native Police forces operates punitive expeditions and attacks and kills many Aboriginal people on stations. The force is led by European officers. It plays a significant role in later years, in 'settling' hostilities in the Macleay and Clarence River regions of NSW. Native Police are used extensively against Aboriginal people in Queensland. They are later disbanded and replaced by civil police, following increasing concern within non-Aboriginal communities concerning the force's activities. The force was finally disbanded in Queensland in 1897.

1843

After Aboriginal landowners of the Jagera people block key supply routes to the Darling Downs white settlers attack them in the Battle of One Tree Hill in the Lockyer Valley. The Jagera are led by Aboriginal warrior Multuggerah. The National Library has a rare eyewitness account of the battle in the form of a pencil drawing.

1845

About 50 remaining Aboriginal people from the Sydney and Botany Bay peoples are living at a camp on Botany Heads.

1848

The Board of National Education, established in NSW, states "It is impractical to provide any form of education for the children of blacks".

New South Wales native police troopers are brought to Queensland to kill Aboriginal people and open up the land for settlement.

1849

Land Commissioner McDonald reported widespread food shortages among Aboriginal people in the Murray District after their displacement by pastoralists who took their land for sheep stations.

1851

The development of a system of pastoral leases in South Australia begins. Governor Young insists that all pastoral leases should include reservations in favour of Aboriginal people, allowing them access to pastoral lands.

1857

Aboriginal people attack settlers on the Dawson River, Queensland, leading to reprisals by local squatters and police.

1861

The pearling industry in Western Australia begins with Aboriginal divers. After the employment of Aboriginal people is banned, Javanese, Timorese and later Japanese divers are used.

Aboriginal people kill 19 settlers near Emerald, Queensland. About 170 Aboriginal people are killed in reprisal.

1863

A government station is established at Somerset, on the tip of Cape York Peninsula, marking the beginning of the impact of European settlement on the Torres Strait Islands. Missionary settlement follows, bringing disease and disruption to traditional lifestyles.

1868

The first Australian Cricket Team to tour England leaves Australia for England; the team is all Aboriginal. Some of the team find it difficult to adapt to the climate and have to return home. One team member dies.

150 Aboriginal people are killed resisting arrest in the Kimberley, Western Australia.

1869

Victorian Board for the Protection of Aborigines is established. The Governor can order the removal of any child to a reformatory or industrial school. The Protection Board can remove children from station families to be housed in dormitories.

Later similar legislation is passed in other colonies: New South Wales (1883), Queensland (1897), Western Australia (1905) and South Australia (1911). The Northern Territory Aboriginals Ordinance makes the Chief Protector the legal guardian of every Aboriginal and 'half-caste' person under 18. Boards are progressively empowered to remove children from their families.

1870

In the early 1870s the first Aboriginal children are enrolled in the public schools in NSW. By 1880 there are 200 Aboriginal children in school in NSW.

The Kalkadoon Wars in Queensland last from 1870 to 1890. About 900 Kalkadoon people are killed as they fight to protect their land. The war culminates in the battle of Battle Mountain in 1884. In 1972 Minister for the Army Bob Katter Snr. names an army helicopter 'Kalkadoon' at a ceremony with Kalkadoon people in Mt. Isa in recognition of their fighting spirit.

1876

8 May: Truganini dies in Hobart aged 73. Against her wishes the Tasmanian Museum displays her bones. 100 years later members of the Tasmanian Aboriginal community cremate and scatter them onto the water. The Tasmanian government does not recognise the Aboriginal heritage of people of Aboriginal descent and claims the "last Tasmanian Aboriginal person" has died. A falsehood many still believe today.

1877

The Hermansburg Mission is established on the Finke River, Northern Territory by the Evangelical Lutheran Church of Australia and the Hermannsburg Mission Society of North Germany.

Settlers in the Daintree River Area of Queensland are killed by Aboriginal people.

1879

The Torres Strait is annexed by Queensland. Torres Strait Islanders are not dispersed from their homelands like Aboriginal people.

1880

Department of Public Instruction formed. About 200 Aboriginal children enrolled in public schools.

1881

A Protector of Aborigines is appointed in NSW. He has the power to create reserves and to force Aboriginal people to live there.

1883

The Aboriginal Protection Board is established in NSW. Aboriginal people at Maloga Mission on the Murray River are moved to Cumeroogunga. By the end of the 1880s several reserves have been established in NSW. Reserves are set up far enough from towns to limit contact with Europeans. Segregation is a key part of Aboriginal protection policy.

'Mission' schools are set up on reserves with untrained teachers (mostly Managers' wives): 13 Aboriginal schools by 1900, 40 by 1930. They are often the only option for Aboriginal children who were excluded from public schools. 'Aboriginal' ('mission' or reserve) schools were only set up where there were sufficient numbers to justify the expense.

White parents object to about 16 Aboriginal children attending a public school at Yass. The Minister for Education, George Reid, stops the children from attending stating that although in general creed or colour should not exclude a child "cases may arise, especially amongst the Aboriginal tribes, where the admission of a child or children may be prejudicial to the whole school".

1884

Massacre of Aboriginal people on the McKinlay River, Northern Territory. The perpetrators are exonerated by an official inquiry.

1885

Royal Commission appointed in Queensland to investigate the recruitment of South Sea Islanders for plantation work finds there have been widespread kidnappings. Queensland Parliament prohibits the recruitment of South Sea Islanders from the end of 1890. The Act is later suspended due to the economic depression and outcry from plantation owners.

1886

The Victorian Aborigines Protection Act excludes 'half-castes' from their definition of an Aboriginal person. As a result nearly half the residents of the missions and reserves have to leave their homes.

Victorian Board for the Protection of Aborigines is empowered to apprentice Aboriginal children when they reach 13. Children require permission to visit their families on the stations.

Western Australian Aborigines Protection Board is established.

Men and women of the Coranderrk Aboriginal Reserve fight the Aboriginal Protection Board which wants to break up the successful community that's growing hops and doing better than neighbouring white farms. They send a petition to the Victorian government. But the majority of the residents are removed under the Protection Act which cripples Coranderrk as an enterprise. The government closes it in 1924.

1888

The phrase 'White Australia Policy' appears in William Lane's Boomerang newspaper in Brisbane.

Aboriginal population reduced by 220,000 Australia-wide to an estimated 80,000.

1890

Jandamarra, an Aboriginal resistance fighter, declares war on European invaders in the West Kimberley and prevents settlement for six years.

For eight years the Western Australian conflict rages in Western Australia.

1897

The Aboriginal Protection and Restriction of the Sale of Opium Act (Qld) allows the 'Chief Protector' to remove local Aboriginal people onto and between reserves and hold children in dormitories. From 1939 until 1971 this power is held by the Director of Native Welfare; the Director is the legal guardian of all Aboriginal children, whether or not their parents are living, until 1965. The legislation is subsequently imitated by South Australia and the Northern Territory.

Under the legislation, Aboriginal people are effectively confined to reserves and banned from towns. Reserves are administered by government agencies or missionaries and every aspect of life is controlled, including the right to marry, guardianship of children, the right to work outside reserves and management of assets.

Jandamarra, Kimberley's resistance fighter, is shot and 19 former Aboriginal prisoners, whom he had freed and were fighting with him, are also shot and killed.

1899

March: Cyclone Mahina passes over Bathurst Bay, Capy York, far north Queensland, and kills 12 white men and more than 100 Aboriginal people who were working on pearl luggers. The novel The Devil's Eye by Ian Townsend details the devastation which was "greater than Hurricane Katrina".
More Aboriginal timelines: