Self-determination
Would a treaty help Aboriginal self-determination?
Australia is still without a treaty with its Aboriginal people. What is a treaty? And would it help Aboriginal people advance?
Close this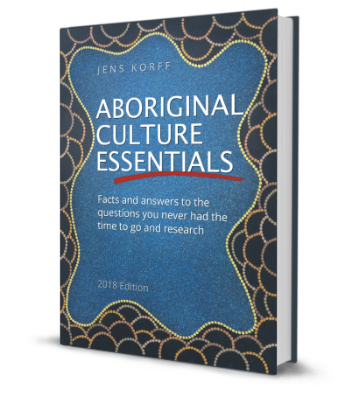 Wishing you knew more about Aboriginal culture?
Search no more.
Get key foundational knowledge about Aboriginal culture in a fun and engaging way.
This is no ordinary resource: It includes a fictional story, quizzes, crosswords and even a treasure hunt.
Stop feeling bad about not knowing. Make it fun to know better.
What is a treaty?
A treaty is essentially a settlement or an agreement arrived at by treating or negotiation. It gives rise to binding obligations between the parties who make it. It acts to formalise a relationship between the parties to the agreement.
Treaties contain articles which outline the points of agreement between the parties. A treaty is similar to a contract (e.g. your lease or loan contract) in that both parties usually agree to take on certain responsibilities and duties which are legally binding.
A treaty is very different to seeking constitutional recognition.
Fact Of all Commonwealth countries, Australia is the only one without a treaty with its Aboriginal population.
What does Makarrata mean?
Many Aboriginal people use the word 'Makarrata' when talking about treaty. It's a word from the Yolngu people of north-east Arnhem Land and has several layers of meaning: [30]
Peacemaking. Makarrata literally means "a spear penetrating", a traditional practice Aboriginal people used as punishment. If a person was hit by a spear, usually through the thigh, they couldn't hunt or walk properly anymore. This settled them down, forced them to be calm and rest to heal. Hence Makarrata interpretation as "peace after a dispute".
Conflict resolution. Another meaning relates to a negotiation of peace, or a negotiation and an agreement where both parties agree to avoid dispute or bad feelings. This meaning is closely aligned with what many hope a treaty process would look like.
The term was first introduced to non-Aboriginal Australia in 1979 when the National Aboriginal Conference recommended a Treaty of Commitment be entered into between the Australian government and Aboriginal nations. The group decided to use a word from an Aboriginal language for the process and settled on Makarrata. [30]
What would an Aboriginal treaty be about?
Aboriginal demands for what should be included in a treaty are as diverse as Aboriginal nations and individuals. Here are some of the main ideas: [2][14][21][24]
Sovereignty. Acknowledge that Aboriginal people have at no time ceded, relinquished or acquiesced any part of their sovereign existence and status. They want a "a space of our own, free from influence of government".
Land rights. Recognition that Aboriginal people have always maintained a property right in land and the natural resources according to their law and customs. They want an acknowledgement that Australia has not been settled. They want freehold, not native title. People who cannot reconnect to their traditional lands need to be included.
Shared power. A sharing of power with non-Aboriginal people through allocated seats.
Representation. A permanent national Aboriginal body.
Guaranteed consideration of interests. Too often governments don't consider Aboriginal interests in their decisions. A treaty could be an "insurance policy" that puts Aboriginal interests at the forefront of Aboriginal policy.
Recognition. Recognition of Aboriginal people as the First Peoples of Australia and the distinct rights that flow from this, such as rights to language and culture. (This is not referring to the governments 'Recognise' campaign which many Aboriginal people reject outright.) But also recognising the past, the need to first acknowledge what has happened to Aboriginal people. For many it's about recognising that Australia was invaded and not colonised.
Reforms. Agreements on the reforms required to reach a more just society and account for Aboriginal dispossession.
Statutory entitlements. This can include reparation, compensation and benefit sharing.
John Pilger, a journalist who works tirelessly for the cause of Aboriginal people, sees a treaty as "an effective Indigenous bill of rights: land rights, resources rights, health rights, education rights, housing rights, and more". [7]
A treaty is about "treat—ing" Aboriginal people with respect and dignity.
Kamilaroi woman Natalie Cromb has her own definition: "A Treaty would be the basis upon which the sovereign Indigenous people of Australia and the government could negotiate the terms of rights to land, minerals and resources and the self-governing of communities." [12] For some, sovereignty is even more important than treaty.
Treaty is also a lot about the need of leadership.
One treaty, many treaties?
While some Aboriginal people call for a single, national treaty, others see this as a result of local treaties, which should be done before.
Lidia Thorpe, a Gunnai-Gunditjmara woman and the first female Aboriginal MP in the Victorian state parliament, subscribes to this view. First, she says, there need to be clan-based treaties as clans "have the direct link back to country", language and lore and know best the priorities of their community. Once local governments have made such treaties, a state-based treaty can follow that encompasses the needs of a region. Finally, a national treaty can emerge based on all state treaties. [34] It's a view shared by several other Aboriginal representatives, as it reflects the diversity of people. [21]
And this is where a treaty can also help non-Aboriginal people: it can help them step into a new relationship that is honourable and honest and beyond the old relationships. It's an opportunity to leave behind the shame and guilt many Australians feel about their past.
Treaty is not about taking power off someone. It's about partnerships in business economy, self-management, self-determination, self-determination and self-governance and recognition of one's sovereignty.—Yingiya Mark Guyula, spokesperson for the Yolngu Nations Assembly [20]
A treaty sets all Australians free of the terra nullius lie that the nation we share now is founded upon. We are all diminished when the nation we are founded upon is founded on a lie.—Chris Sarra, Founding Chairman of the Stronger Smarter Institute [17]
Panel discussion: What is a treaty?
Let's Talk Treaty panelists include, Wayne Butcher, Monica Morgan, Warren Mundine & Nicole Watson, hosted by Tiga Bayles. Runtime: 54 minutes.
Why do Aboriginal people want a treaty?
The absence of a treaty meant that Australia could be created in 1901 by ignoring Aboriginal peoples. They were set aside as a "dying race" that would not survive white settlement.
The Constitution even declared that they were not to be counted in the census. This reflected the belief that Aboriginal people should be denied the vote, and so not included in electoral calculations.
For Aboriginal people, a treaty would therefore help secure sovereignty and self-determination. More succinct, treaty is about empowerment.
What the people want from negotiated compacts is the right to make their own decisions and control their own lives, economy and land, free from the effects of changing governments.
Aboriginal self-determination is yet to emerge in Australia. In North America, the Harvard Project on American Indian Economic Development showed that "in a century of U.S. efforts to improve Indian economic and community conditions, Indigenous self-determination is the only policy that has had broad, positive, sustained results. Nothing else has worked." [1]
Research from Canada also suggests a link between self-determination, better health and lower suicide rates [1].
A treaty would also provide a basis for co-existence of non-Aboriginal and Aboriginal people, breaking any Australian government's tendency to make laws for Aboriginal people rather than with them.
They see a treaty as an "insurance policy" to hold the government to account [13] for its (in)actions.
The trauma will not begin to heal until we create ground rules for how to live together. For that reason, a treaty is inevitable.—Nicole Watson, Murri lawyer and researcher [1]
Fact The Aboriginal Treaty Committee, chaired by Nugget Coombs, was set up in 1979 and ran until 1983. Its aim was to promote the idea of a treaty amongst non-Aboriginal Australians.
Sovereignty—an unwinnable struggle?
Aboriginal people claim sovereignty over their lands, but so does the Australian legal system. Who is right?
Before the Mabo decision governments claimed that Australia was uninhabited no-one's land, terra nullius. But Mabo removed the terra nullius doctrine from the Australian legal system as its basis of sovereignty.
When the Euahlayi people challenged sovereignty over their lands in Australian courts, the Queensland Supreme Court seemed to expand the notion of terra nullius to justify their sovereignty.
In the decision of the Supreme Court of Queensland in the Ngurampaa v Balonne Shire & Anor [2014] QSC 146 known as the Euahlayi Rates Dispute case, Justice Philippedes in her judgment said that Mabo established that: [9]
"At the time of acquisition of Australia sovereignty, international law recognised acquisition of sovereignty not only by contest, cession, and occupation terra nullius, but also by the settlement of inhabited lands whether that process of 'settlement' involved negotiations with and or hostilities against the native inhabitants. The High Court recognised this last mentioned method of the acquisition of sovereignty as applicable in the case of sovereignty." [emphasis added]
"The courts now hold themselves as the protectors of the early illegal regimes,", comments Aboriginal elder Michael Ghillar Anderson, leader of the Euahlayi people, about the court's view.
Tony Abbott's dismissive statement on the evening Justice Philippedes delivered her judgment on Euahlayi Rates Dispute case confirms the struggle the Commonwealth of Australia has in establishing any valid sovereignty:
"Our country is unimaginable without foreign investment. … I guess our country owes its existence to a form of foreign investment by the British government in the then unsettled or, um, scarcely settled, Great South Land." [8].
Roll on, terra nullius! you are very much alive.—Ray Jackson, president, Indigenous Social Justice Association [10]
Is a treaty likely to happen soon?
Since the 1970s, many non-Aboriginal and Aboriginal advocates have created blueprints for a possible treaty (for example the National Aboriginal Conference, the Barunga Statement, the Aboriginal and Torres Strait Islander Commission).
There are currently about 800 regional agreements with Aboriginal people across this country, which are, in effect, localised treaties [5]. Hence much of the preparation for a treaty has been done already [1].
Former Labor Prime Minister Bob Hawke in 1988 promised to deliver a treaty but failed to do so (see The Barunga Statement story below).
It is very likely that any treaty involves agreements with business, local governments, local councils, state and federal governments.
Because of the huge implications for Australian politics and law, governments refused to enter serious talks, making a national treaty very unlikely in the near future.
"A treaty will not be developed overnight," says Michael Mansell, an Aboriginal lawyer from Tasmania, "nor should we expect benefits from treaty talks to be delivered at any single moment. The benefits – land, empowerment, a financial base, cultural protection and improved services – will be incremental." [29]
Instead, some people propose to focus on goals that have bipartisan political support, for example constitutional recognition, a suggestion earning strong opposition from Aboriginal people who see it as a token gesture only.
In January 2014, Chair of Prime Minister Tony Abbott's Indigenous Advisory Council, Warren Mundine, suggested that rather than make a single treaty between the federal government and Australia's Aboriginal people in general, individual treaties should be agreed with each nation or language group because no single group can speak for Australia's Aboriginal people to negotiate a treaty [3].
If the Australian Government signs a treaty with the government of another nation intending that agreement to be legally binding, the Federal Parliament must pass legislation to give effect to that treaty.
The same would apply if treaties were signed between Aboriginal nations and the Commonwealth.
Fact British Columbia took 25 years to negotiate a treaty. [21]
Most people talk about a treaty between Aboriginal people and Australia. Well, who is going to speak on behalf of Aboriginal people?—Warren Mundine, Chair, Indigenous Advisory Council [3]
Treaties with & recognition of indigenous peoples around the world
Country
Indigenous people
Treaty or recognition
Canada
Indian, Inuit
(once called 'Eskimos')
Metis peoples
(people of mixed descent)
The Constitution Act 1982 entrenches Aboriginal rights in the constitution and requires the federal and provincial governments to consult with Aboriginal people prior to making any legislation that relate directly to them.
Finland
Sami
(once called Laplanders)
The Finnish Constitution recognised the Sami in 1995 which gave them a right to maintain and develop their language, culture and traditional livelihood. Since 1996, the Sami have constitutional self-government concerning their language and culture in their homelands. They are entitled to service in their own language in official matters.
New Zealand
Māori
The 1840 Treaty of Waitangi recognised Māori ownership of their lands, forests and other properties, and gave the Māori the rights of British subjects.
Norway
Sami
Sami Act 1987 set up a Sami Parliament. In 1988 the Norwegian Parliament passed an amendment to the constitution recognising Sami constitutional rights, but not the Sami as a people.
Sweden
Sami
1990 – establishment of a popularly elected Sami Parliament to promote Sami culture and economic development. The Swedish Constitution recognises Sami people since 2010.
United States
Indian, Inuit and Aleut peoples
More than 500 treaties from 1778 (Delaware) to 1871 (Apache). The Self Determination Act 1975 and the Self-Governance Act 1994 provide a degree of decision-making power at the tribal level.
Sources: [26][27][28]
What would be written in a treaty?
A treaty could remedy the defects in how Australia was settled. It could provide redress for historic claims and enable a new agenda of Aboriginal self-empowerment.
Treaties also typically recognise the sovereignty of Aboriginal peoples, subject to the laws of the nation.
Tasmanian-based long-term Aboriginal rights campaigner, Michael Mansell, speaks for many when he advocates for legal certainty in a treaty document.
"A treaty would impose on governments around Australia obligations that they would have to comply with the new treaty laws and it also creates rights for Aboriginal people that have been denied to us in the past and those rights would include recognition of customary law, the right to land, the right to make decisions over Aboriginal people and the right to raise our own economy." [3]
Treaty rights need to be protected within the legislative systems to avoid governments breaching the treaty once it is settled. It would also need to safeguard against watering down the agreement later on, as it happened with the native title legislation.
A lot of content of a treaty has already been drafted.
The National Aboriginal Conference (NAC), established by the federal government in 1977 to provide a forum for the expression of Aboriginal views, already called for a treaty, or Makarrata, in 1979. It established a national framework of significant points after consulting with Aboriginal people across about 60% of the Australian continent over a period of several years. From these consultations, 27 significant points of interest continued to emerge repeatedly from many different communities. [23] These 27 points can be used as a basis for treaty negotiations.
Treaty – the tricky bits
A treaty can be governed by international or national law – but what is the difference?
If governed by international law a treaty falls under the Vienna Convention on the Law of Treaties and is overseen by UN treaty bodies.
If governed by national laws, a domestic treaty under Australian law would require Aboriginal people to cede their sovereignty. [31]
Another tricky issue is whether Aboriginal people are citizens of the Commonwealth.
If they are not, then a treaty could only be negotiated with Aboriginal people as 'aliens' and foreigners to the Australian legal system. If they are, then some Australian politicians position is to refuse to negotiate a treaty with their own citizens. [31]
Section 51(26) is the only section in the Australian constitution that permits the Australian government the power to negotiate a treaty (and anything else) with Aboriginal people.
The Barunga Statement
During the 1988 bi-centenary of British settlement in Australia, Prime Minister Bob Hawke attended the Barunga Festival in a small Aboriginal community south of Katherine.
There, the Chairmen of both the Northern and Central Land Councils, Galarrwuy Yunupingu and Wenten Rubuntja, presented the Prime Minister with the Barunga Statement.
The Barunga Statement called on the Australian government to recognise the rights of Aboriginal land owners and to formalise a treaty with them. It was modelled on the 1963 Yirrkala Petition which a previous generation of Yolngu leaders had delivered to the House of Representatives.
On receiving the Barunga Statement, Prime Minister Hawke vowed that his government would enter into a treaty with Aboriginal Australians by 1990, a promise he never realised. Instead, he favoured a 10-year process of reconciliation.
Aboriginal group Yothu Yindi composed a song, "Treaty", to protest the failure of the Australian government to honour the Prime Minister's promise.
My husband wrote the song for Treaty because nothing happened after the Barunga Festival. My husband was disappointed the promise was broken, when first it was said there would be Treaty and then nothing happened.—Yalmay Yunupingu, wife of Dr Yunupingu from Yothu Yindi [4]
Treaty (Yothu Yindi)
Well I heard it on the radio
And I saw it on the television
Back in 1988, all those talking politicians

Words are easy, words are cheap
Much cheaper than our priceless land
But promises can disappear
Just like writing in the sand

Treaty yeah treaty now treaty yeah treaty now
...

 This land was never given up
This land was never bought and sold
The planting of the union jack
Never changed our law at all
Now two river run their course
Separated for so long
I'm dreaming of a brighter day
When the waters will be one

Treaty yeah treaty now treaty yeah treaty now
...

Australian treaty timeline
1835

Victoria has a so-called treaty with Wurundjeri people, covering land from Geelong to Melbourne. One of Melbourne's founders, John Batman, presents deeds which claim to have signed over the land in exchange for axes, flour and other European goods. But the agreement (now also called 'Batman's treaty') is almost immediately overturned by New South Wales Governor Sir Richard Bourke, as NSW was the overseeing colonial government of the area.[16]

1837

Saxe Bannister, the first Attorney General of NSW, first promotes the idea of an Australian treaty with Aboriginal people in a submission to the Select Committee of the House of Commons on Aborigines. The retired Governor Arthur of Tasmania also urges that same Committee to consider treaties with the Aboriginal people of Australia.

1885

John Batman negotiates a treaty with the Kulin people but this was declared invalid by the Governor of Victoria as it was carried out by a private citizen rather than the Crown.

Little more was heard of treaties for nearly 100 years.

1975

The Senate unanimously passes a resolution put by Senator Bonner urging the Australian Government to acknowledge prior ownership of Australia by Aboriginal peoples and to introduce legislation to compensate them for dispossession of their land.

Australia ratifies the International Covenant on Economic, Social and Cultural Rights, guaranteeing self-determination to Aboriginal Peoples.

1979

7 August: Protesters at Capital Hill, Canberra, demand the the federal government to enter treaty negotiations with Aboriginal people. The Prime Minister advises that he would discuss the matter of a treaty with the National Aboriginal Conference, the elected body representing Aboriginal people. The NAC, aware of the government's opposition to the word 'treaty', chooses to use the Yolgnu word 'Makarrata', which was first published as meaning 'the resumption of normal relations at the end of a conflict', but later known to mean 'pay-back killings between families or tribes'.

17 August: Aboriginal activist Kevin Gilbert writes to the Prime Minister identifying the key issues of Aboriginal Nations' sovereignty, the need for a treaty, and a Bill of Rights. [31]

21 August: In his reply, the Prime Minister concluded that he and his government were prepared to consider a treaty with the elected body the National Aboriginal Conference.

A group of prominent non-Aboriginal Australians form the Aboriginal Treaty Committee, chaired by economist Herbert Cole 'Nugget' Coombs (the first Governor of the Reserve Bank of Australia). For five years the Committee tries to educate and persuade non-Aboriginal Australians to the idea of a treaty. It receives no support from the government.

A national consultation is initiated, culminating in a report of the federal Parliament that recommended the government consider a treaty.

I shall be pleased to discuss the concept of a treaty with the National Aboriginal Conference.—Prime Minister Malcolm Fraser [31]

1981

3 March: The Australian government takes issue with using the word 'treaty' in the context of Aboriginal sovereignty in a letter by the Minister for Aboriginal Affairs, Peter Baume: "Although the word 'Treaty' is occasionally used in the domestic context… [it] is ordinarily used to refer to a kind of international agreement. In that sense it is clearly inapplicable to any form of agreement between the Commonwealth and Aborigines since the latter are not a 'nation'." [18]

26 October: The Minister for Aboriginal Affairs, Mr. Peter Baume, writes to the then Chairperson of the National Aboriginal Conference, Mr. Bill Bird, in response to a letter advising him of the 27 items that had emerged as a preliminary list of matters that were being considered for inclusion in the Makarrata/treaty.

The Senate resolved on 24 September 1981 that the Senate Standing Committee on Constitutional and Legal Affairs should examine the feasibility… of servicing a compact or Makarrata between the Commonwealth Government and Aboriginal Australians.—Peter Baume, Minister for Aboriginal Affairs [18]

1982

The National Aboriginal Conference developed its own proposal which created a way for every Aboriginal nation to negotiate its own treaty, compact or agreement and it avoided nations being forced into a single national proposal.

28 June: The Senate Standing Committee on Constitutional and Legal Affairs is presented with a recommendation that an amendment to the Constitution for the Treaty-making process should be the same form as Section 105A of the Australian Constitution, which would then enshrine Aboriginal inherent sovereign rights. The Fraser government gives in-principle support to this proposal.

1983

The Senate Standing Committee on Constitutional and Legal Affairs, in its report Two Hundred Years Later, rejects the idea of a treaty because it believes that the Aboriginal peoples were not a sovereign entity and so they could not enter into a treaty with the Commonwealth.

The Standing Committee favours a compact which could eventually be inserted into the Constitution by referendum. (The word "compact" is used here with the meaning of "a formal agreement between two or more parties, states, etc.", or "a contract".)

Prime Minister Bob Hawke stops negotiations, withdraws funding from the National Aboriginal Conference and shuts down the treaty process.

Aboriginal attitudes to the idea of a treaty are also varied and far from unanimous in the 1970s and 80s.

1984

The National Aboriginal Conference identifies 27 key aspects that were continually emerging in community consultations across this country.

1987

September: In the lead up to the Bicentennial celebrations then Prime Minister Bob Hawke says that he would like to see the Bicentenary produce some sort of understanding or compact with Aboriginal people whereby the Australian community recognises its obligations to rectify some of the injustices of the previous 200 years.

Kevin Gilbert publishes Aboriginal Sovereignty, Justice the Law and Land where he explains First Nations' sovereignty position and to educate people on what sovereignty is and its inherent rights.

1988

June: A statement of Aboriginal aspirations is presented to Mr Hawke at the Barunga Festival ("The Barunga Statement"). The Prime Minister responds by calling for a treaty to be negotiated between the Aboriginal people and the government of Australia.

There shall be a treaty negotiated between the Aboriginal people and the government on behalf of all the people of Australia.—Prime Minister Bob Hawke

July: The use of the term "treaty" ignites much public interest, and Mr Hawke remarks, "It's not the word that's important, its the attitudes of the peoples, attitudes of the non-Aboriginal Australians and of the Aboriginal Australians if there is a sense of reconciliation… whether you say there's a treaty or a compact is not important, but it is important that we do it."

1991

Support for a treaty is not unanimous, but wide political support continues for reconciliation. Through 1990 and 1991, cross-party support develops for a formal process of reconciliation to be led by a council of prominent Australians, and the government establishes the Council for Aboriginal Reconciliation on 2 September 1991. In 1996 the council starts its first National Reconciliation Week.

Yothu Yindi release their song Treaty, peaking at no 11 on the Australian single chart and quickly becoming a timeless protest song in the campaign for Aboriginal rights reform.

1998

The idea of a 'document of reconciliation' develops as a way to deal with the sensitivities and differences of view which existed about a treaty. Other terms which could be used instead of 'document of reconciliation' could be settlement, compact, covenant or declaration, or an Aboriginal word, such as Makarrata, which has an appropriate meaning.

September: Prime Minister John Howard vehemently opposes a treaty, instead insisting on non-binding recognition: "I hope we have some kind of written understanding. I don't like the idea of a treaty because it implies that we are two nations. We are not, we are one nation. We are all Australians before anything else, one indivisible nation.

"But I would certainly be in favour of a document that recognises the prior occupation of this country by the indigenous people, recognising their place as part of the Australian community and their right to preserve their distinctive culture. But within the notion of one undivided united Australian community where our first and foremost allegiance is to Australia and nothing else."

2000

The Council for Aboriginal Reconciliation identifies a treaty as the unfinished business of the reconciliation process and recommends "that the Commonwealth Parliament enact legislation… to put in place a process which will unite all Australians by way of an agreement, or treaty, through which unresolved issues of reconciliation can be resolved."

Prime Minister John Howard rejects a treaty noting a "nation … does not make a treaty with itself".

A poll finds 53% of Australians favoured a treaty, with 34% opposed.

2010

27 August: The UN Committee on the Elimination of Racial Discrimination releases its Concluding Observations following a review of Australia's compliance with the International Convention on the Elimination of All Forms of Racial Discrimination. Among other things the committee recommends that the government "consider the negotiation of a treaty agreement to build a constructive and sustained relationship with Indigenous peoples". [11]

2011

October: In response to the NT intervention, leaders in East Arnhem Land found the Yolngu Nations Assembly (Yolŋu Makarr Dhuni) in Galiwinku to resource practical work toward a treaty for Arnhem Land by facilitating engagement between the Aboriginal Maḏayin form of tribal government and the Westminster forms of governments.

2014

January: Chair of the Indigenous Advisory Council, Warren Mundine, and Prime Minister Tony Abbott both express their interest in a treaty. Rather than make a single treaty between the federal government and Australia's Aboriginal people in general, they suggest individual treaties with each nation or language group.

November: Freedom Summit at the Old Telegraph outside of Mparntwe (Alice Springs) which leads to the formation of the Freedom Movement which aims to talk about, define and agree on a treaty. "A Treaty from the people – a salt of the earth, grass-roots document that respects the First Peoples, that is of, and by, the First Peoples of this continent." [15]

[In a]ll of Arnhem Land, we still maintain our law, maintain our language and have our land. We have not been conquered. We need our society recognised.— Djiniyini Goṉḏarra, Yolngu Nations Assembly spokesperson [6]

2016

3 February: A meeting of 500 Aboriginal leaders in Victoria rejects constitutional recognition and passes a motion demanding that the state "resources a treaty process, including a framework for treaties, with complete collaboration with all Sovereign Peoples and Nations". [17]

26 February: The Victorian government commits to begin talks to work out Australia's first treaty with Aboriginal people.[16] The treaty aims for

Recognition of past injustices
Recognition of all 39 First Nations and their clans authority
Recognition of and respect for country, traditions and customs
A futures fund to implement and establish the treaty
Establishment of a democratic treaty commission
Land rights and land acquisition legislation and funding
Fresh water and sea water rights

March: The Yolgnu Nations Assembly selects Yingiya Mark Guyulu as an independent candidate to run for the 26 August NT Legislative Assembly elections. He strongly advocated a treaty with the government.

26-27 May: First forums with the Victorian government discuss treaty with more than 400 participants.

June: During the election campaign, Prime Minister Malcolm Turnbull announces that he believes a formal treaty would undermine the campaign towards constitutional recognition. Meanwhile opposition leader Bill Shorten says he is 'up for the conversation on a treaty'.

July: The Victorian government commences the Treaty Interim Working Group to "provide advice on the process and timing for treaty, guidance on community engagement and examining options for a permanent Victorian Aboriginal representative body". [19] It has 5 Aboriginal representatives and 6 people appointed by the Minister for Aboriginal Affairs.

12 September: The newly elect NT Labour government announces that an Aboriginal Voice – Shared Future subcommittee, which will include all Aboriginal MPs and representatives of bush seats, will progress public discussion on a treaty.

September: Yingiya Mark Guyula wins the Northern Territory seat of Nhulunbuy with 1,648 votes, a lead of just eight votes to incumbent Lynne Walker (ALP) who received 1,640 votes. The seat had been held by the ALP since 1980 and was categorised as "Very Safe Labor".

13 December: The SA Minister for Aboriginal Affairs and Reconciliation, Kyam Maher, announces that the government commits $4.4 million over 5 years towards the establishment of up to 40 treaties across South Australia. This commitment to individualised treaties for Aboriginal communities is different to Victoria's plans for a statewide treaty. The investment also funds the appointment of an independent commissioner for treaty.

Treaty is an important step towards addressing the wrongs of the past. The fact that so many Aboriginal people to this day face such significant disadvantage remains the greatest stain on our society.—Kyam Maher, South Australian Minister for Aboriginal Affairs and Reconciliation [22]

2017

10 May: 16 Aboriginal nations from across the northern Murray-Darling Basin sign a treaty between themselves, known as the Union of Sovereign First Nations of the Northern Murray-Darling Basin, to have a united voice on Aboriginal issues and more bargaining power and economic opportunities.

23–26 May: Preceded by 12 regional dialogues, more than 250 Aboriginal leaders from across Australia gather at Uluru at the Referendum Council's National Convention to identify amendments required for constitutional recognition of Aboriginal people. In the Uluru Statement from the Heart they agree that: [25]

Sovereignty was never ceded;
Rejection of being 'recognised' in the constitution;
No support for a minimalist approach to constitutional reform;
Agreement that a Treaty/Makarrata Commission be established to develop a national framework going forward that would permit each Sovereign Nation State to negotiate their own respective Treaty;
Removal of section 51 (26) from the constitution;
Establishment of Truth and Justice Commission;
The constitution of Australia should have a Bill of Rights; and
Establishment of an elected voice to the parliament and to ensure that this voice has constitutional backing.

This is probably the first time that Aboriginal people presented a united position and a single key recommendation.

26 October: Despite more than 60% of Australians supporting the Referendum Council's call for a constitutionally enshrined voice to parliament, Prime Minister Malcolm Turnbull rejects it because it is neither "desirable or capable of winning acceptance at referendum". [32]
Would you support or oppose a change to the Constitution to set up a representative Indigenous body…?
OmniPoll August 2017 (1,526 responses)
Strongly support

24%

Tend to support

37%

Tend to oppose

17%

Strongly oppose

13%

Can't say

9%
Source: [33]
To what extend do you agree or disagree… [that] there should be formal agreements between Australia's governments and Australia's Indigenous peoples to recognise their rights?
OmniPoll August 2017 (1,526 responses)
Strongly agree

19%

Somewhat agree

40%

Somewhat disagree

17%

Strongly disagree

13%

Can't say

12%
Source: [33]
Homework
In the pursuit of a treaty, which section of the Constitution could be used to negotiate treaties with the Australian government?
Tip: Read up on which parts of the Constitution changed after the 1967 Referendum.
Further resources
Fighting In Solidarity Towards Treaties (FISTT) is a grassroots, social and political initiative aiming to "represent and liberate Australia's First Nations people". It aims to help national negotiations for sovereignty and treaty. FISTT is non-profit and not government funded.
Other treaty resources