Sport
Aboriginal Rugby League timeline
A short historic timeline of Aboriginal Rugby League.
Close this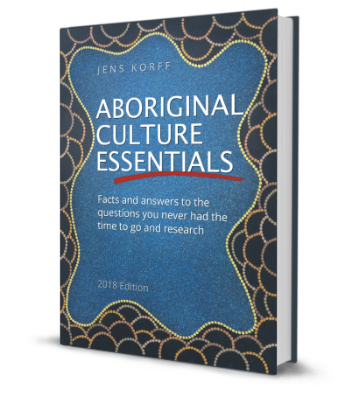 Wishing you knew more about Aboriginal culture?
Search no more.
Get key foundational knowledge about Aboriginal culture in a fun and engaging way.
This is no ordinary resource: It includes a fictional story, quizzes, crosswords and even a treasure hunt.
Stop feeling bad about not knowing. Make it fun to know better.
1908

George Green plays 16 games for the Easts (until 1911) and 92 games for the Norths (1912-16, 1918-22).

It was never clear whether his heritage was Aboriginal, Torres Strait Islander, or South Sea Islander, but he is recognised as the first Indigenous player in rugby league. He was a hooker.

1920s

Aboriginal players such as Paul Tranquille and Paddy Crough play first grade rugby league.

1925

Glen Crouch is the first Aboriginal footballer to tour overseas, playing 11 games for Queensland in a New Zealand tour.

1930

The Tweed Heads All Blacks and the Redfern All Blacks are both in operation as early as 1930.

1937

Arthur 'Stoker' Currie is the first Aboriginal player to make the Country side which beats City. He plays bare-footed for Tweed Heads All Blacks. His grandson, Tony, plays for Australia.

1941

Dick and Lyn Johnson play in the position of fullback against each other in the City–Country game.

1945

Bill Onus, organising in Redfern, co-founds the Redfern All Blacks Rugby League team which would become a community and political organisation throughout the 50s and 60s.

1960

Despite their enormous talents, an Aboriginal player wasn't selected in the Australian team until 1960. His name is Lionel Morgan.

Morgan plays two tests against the French and later that year in the World Cup squad. He also plays with Aboriginal player (and eventual Test cap) George Ambrum at Wynnum Manly.

1965

Eric Simms plays eight World Cup games and 206 games for Souths and in 1965 scores 265 points in a season, breaking a long-standing record.

1967

A war cry used by all Kangaroo teams up to and in 1967 is almost certainly based on an Aboriginal chant emanating from Stradbroke Island,
just south from Brisbane.

1970s

The Moree Boomerangs re-emerge after 30 years of abstinence from the rugby league. They can trace their playing days back to the 1940s.

The team has included the likes of Phil Duke, Paul Roberts, Ewan McGrady, Dennis Kinchela and Mark Wright.

1973

The first Aboriginal side tours New Zealand.

Arthur Beetson is the first Aboriginal player to captain Australia.

Brothers Vern and Frank Daisy are institutions in Mt Isa (Queensland) football for many years.

1977

Larry Corowa scores five tries for Monaro against a visiting Great Britain side. He plays for Balmain, NSW and Australia and is regarded as a brilliant winger. Corowa is later presented with an MBE.
This is a fairly incomplete timeline - drop me a line if you know events I can add!
Discover more moments of Aboriginal sport in the Aboriginal history timeline.
Video: Young Aboriginal Footballers in Sydney in 1964