24 myths you might believe about Aboriginal Australia
Are you believing some myths about Aboriginal people? Check this list to learn if they are true!
Close this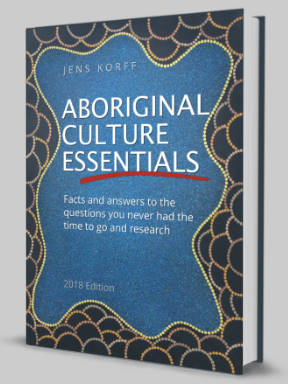 Wishing you knew more about Aboriginal culture?
Search no more.
Get key foundational knowledge about Aboriginal culture in a fun and engaging way.
This is no ordinary resource: It includes a fictional story, quizzes, crosswords and even a treasure hunt.
Stop feeling bad about not knowing. Make it fun to know better.
Why is busting myths about Aboriginal people important?
It can be toxic if you encounter the same negative stereotypes over and over again. It leads to frustration, anger and eventually bad health.

If we perpetuate myths without questioning them we demonstrate our own ignorance and illiteracy of Aboriginal culture.
Knowledge is power, and we should be brave enough to say: "I'm sorry, but that is not true. That's a myth."
Let's have a look into what you might think you "know" about Aboriginal culture and how true it is.
Understanding why Australia's First Peoples are so angry starts with an open mind, and an education. — Chris Graham, editor of 'Matilda' [1]
Busting the myths
Myth 1: We should all be celebrating Australia Day
Myth 2: Australia was colonised, not invaded
Myth 3: There is one Aboriginal culture in Australia
Myth 4: Land rights compensated Aboriginal people
Myth 5: Aboriginal children were taken away for their own good
Myth 6: Saying 'sorry' once should be enough
Myth 7: The British built Australia from the ground up
Myth 8: All the bad things happened in the past
Myth 9: I had nothing to do with it
Myth 10: It's time to move on
Myth 11: Aboriginal people live in the outback
Myth 12: All Aboriginal people have dark skin
Aboriginality is a bit like tea: you can add milk and sugar but it is still tea. — First Contact, Episode One
Myth 13: Aboriginal people are only good at arts or sport
Myth 14: There are no Aboriginal people left in Tasmania
Myth 15: Violence against women and children is normal
Myth 16: Native title can claim my backyard
Myth 17: A lot of Aboriginal people drink alcohol
Myth 18: Aboriginal people are lazy
Myth 19: Aboriginal people receive millions of dollars
Myth 20: Aboriginal people get special treatment, financial benefits, and free cars
Myth 21: PM Kevin Rudd apologised "for the grief, mistreatment and suffering since colonisation"
Myth 22: We need to raise the aspirations of Aboriginal children
Myth 23: Aboriginal people didn't use numbers beyond 3 or 4
Myth 24: Aboriginal people were classified under a flora and fauna act until the 1967 referendum