Books for the Australian Curriculum
If you are looking for books about Aboriginal history and culture for the Australian Curriculum check out Booktopia's collection of textbooks.
Amazon offers a number of educational teaching books.
Magabala Books offers teacher's notes to some of its children's books.
Anthologies
(7)

Antipodes: Poetic Responses

Heartsick for Country

Portraits From a Land Without People

Indigenous Etchings—Treaty
Browse all 7 Anthologies books >
Arts
(22)

Remembering the Future

The Circuit

Yannima Pikarli Tommy Watson

Singing the Land: The Power of Performance in Aboriginal Life
Business and Economy
(3)
How to Start a Successful Aboriginal Business in Australia
Aboriginal Business: Alliances in a Remote Australian Town

Aboriginal Economy and Society
Browse all 3 Business and Economy books >
Children
(42)

Silly Birds

An Australian 1,2,3 of Animals

Kakadu Calling

Alfie's Search for Destiny
Browse all 42 Children books >
Education
(1)

Good Morning, Mr Sarra
Browse all 1 Education books >
Fiction, Novels
(42)

My Girragundji

The Nargun And The Stars

Njunjul the Sun

The Oldest Song in the World
Browse all 42 Fiction, Novels books >
Health
(3)

First Taste—How Indigenous Australians Learned About Grog

A Doctor's Dream

The Story of Yudum
History
(48)

The Power of Bones

Triumph Of The Nomads

Ngarrindjeri Wurruwarrin: A World That Is, Was, And Will Be

Defending Whose Country?
Humour, Cartoons
(2)

Sacred Cows

Shipwreck, Sailors and 60,000 Years
Browse all 2 Humour, Cartoons books >
Land
(10)

Invasion to Embassy

The Power of Bones

What Do We Want? A Political History of Aboriginal Land Rights in NSW

Dark Emu: Black Seeds
Language
(2)

Aboriginal ways of using English

Aboriginal Australia Wall Map
Law & Justice
(3)

Indigenous People, Crime and Punishment
Gone for a Song: Death and Desperation in the Deep North

Arresting Incarceration: Pathways out of Indigenous Imprisonment
Browse all 3 Law & Justice books >
Mythology
(3)

Die Regenbogen-Schlange
Bawoo Stories

Singing the Coast
Browse all 3 Mythology books >
People
(20)

Maybe Tomorrow
Follow the Rabbit-Proof Fence

Ray: Stories of My Life

Paddy's Road: Life Stories of Patrick Dodson
Personal Reports and Experiences
(27)

Walk With Us

Cockatoo: My Life in Cape York

My Bundjalung People

Iwenhe Tyerrtye – What It Means To Be An Aboriginal Person
Browse all 27 Personal Reports and Experiences books >
Politics
(11)

Aboriginal Sovereignty

In Black & White Australians All at the Crossroads

Fighting Hard—The Victorian Aborigines Advancement League

Culture Crisis: Anthropology and Politics in Aboriginal Australia
Browse all 11 Politics books >
Spirituality & Poetry
(9)
Ruby Moonlight

Smoke Encrypted Whispers
Skin Painting

Islam Dreaming: Indigenous Muslims in Australia
Browse all 9 Spirituality & Poetry books >
Sport
(10)

Aborigines & the Sport of Kings

Legends - The AFL Indigenous Team of the Century 1905-2005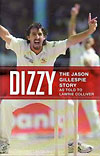 Dizzy: The Jason Gillespie Story

Aboriginal Stars of the Turf
Textbooks, Teaching, Studies
(39)

Us Mob

Gurindji Journey

Aboriginal Self-Determination

Gunyah, Goondie and Wurley
Browse all 39 Textbooks, Teaching, Studies books >
Travel
(4)

Aboriginal Australia and the Torres Strait Islands

Aboriginal Sydney

Aboriginal Darwin

The Melbourne Dreaming