Books for the Australian Curriculum
If you are looking for books about Aboriginal history and culture for the Australian Curriculum check out Booktopia's collection of textbooks.
Amazon offers a number of educational teaching books.
Magabala Books offers teacher's notes to some of its children's books.
Anthologies
(7)

Portraits From a Land Without People

Antipodes: Poetic Responses

Macquarie PEN Anthology of Aboriginal Literature

Indigenous Etchings—Black and Sexy
Browse all 7 Anthologies books >
Arts
(23)

Singing the Land: The Power of Performance in Aboriginal Life

Gurrumul: His Life and Music

Art + Soul

Lives of the Papunya Tula Artists
Business and Economy
(3)
How to Start a Successful Aboriginal Business in Australia

Aboriginal Economy and Society
Aboriginal Business: Alliances in a Remote Australian Town
Browse all 3 Business and Economy books >
Children
(42)
Deadly D and Justice Jones: Making the Team

Scaly-tailed Possum and Echidna

Kookoo Kookaburra

Silly Birds
Browse all 42 Children books >
Education
(1)

Good Morning, Mr Sarra
Browse all 1 Education books >
Fiction, Novels
(43)
Urban Hunters series

Manhattan Dreaming

Not Meeting Mr Right

A Most Peculiar Act
Browse all 43 Fiction, Novels books >
Health
(3)

First Taste—How Indigenous Australians Learned About Grog

The Story of Yudum

A Doctor's Dream
History
(49)

Kulin and Kurnai

Conspiracy of Silence

Defending Whose Country?

The Aboriginal Story of Burke and Wills
Humour, Cartoons
(2)

Shipwreck, Sailors and 60,000 Years

Sacred Cows
Browse all 2 Humour, Cartoons books >
Land
(10)

The Power of Bones

Invasion to Embassy

Protest, Land Rights and Riots

Dark Emu: Black Seeds
Language
(2)

Aboriginal ways of using English

Aboriginal Australia Wall Map
Law & Justice
(3)

Indigenous People, Crime and Punishment

Arresting Incarceration: Pathways out of Indigenous Imprisonment
Gone for a Song: Death and Desperation in the Deep North
Browse all 3 Law & Justice books >
Mythology
(3)
Bawoo Stories

Singing the Coast

Die Regenbogen-Schlange
Browse all 3 Mythology books >
People
(21)

Ray: Stories of My Life

Snake Dancing

Snake Cradle

Maybe Tomorrow
Personal Reports and Experiences
(27)

Last Truck Out

Footprints: The Journey of Lucy and Percy Pepper

I'm Not Racist But…

The Hard Light of Day: An Artist's Story of Friendships in Arrernte Country
Browse all 27 Personal Reports and Experiences books >
Politics
(11)

In Black & White Australians All at the Crossroads
Recovery: The Politics of Aboriginal Reform

The Intervention: An anthology

Black Politics
Browse all 11 Politics books >
Spirituality & Poetry
(9)
Ruby Moonlight

White Christ Black Cross

Litte Bit Long Time

Love Dreaming & Other Poems
Browse all 9 Spirituality & Poetry books >
Sport
(10)

Black Crow: The Andrew McLeod Story

Aboriginal Stars of the Turf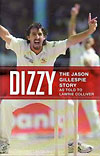 Dizzy: The Jason Gillespie Story

On Track
Textbooks, Teaching, Studies
(39)

Tolerance, Prejudice and Fear

A Companion to Australian Aboriginal Literature

Beyond White Guilt

Das Australien-Lesebuch
Browse all 39 Textbooks, Teaching, Studies books >
Travel
(4)

The Melbourne Dreaming

Aboriginal Sydney

Aboriginal Darwin

Aboriginal Australia and the Torres Strait Islands