Books for the Australian Curriculum
If you are looking for books about Aboriginal history and culture for the Australian Curriculum check out Booktopia's collection of textbooks.
Amazon offers a number of educational teaching books.
Magabala Books offers teacher's notes to some of its children's books.
Anthologies
(7)

Macquarie PEN Anthology of Aboriginal Literature

Heartsick for Country

Indigenous Etchings—Black and Sexy

Indigenous Etchings—Treaty
Browse all 7 Anthologies books >
Arts
(21)

The Dealer is The Devil

Power + Colour

Remembering the Future

Between Indigenous Australia and Europe: John Mawurndjul
Business and Economy
(3)
Aboriginal Business: Alliances in a Remote Australian Town
How to Start a Successful Aboriginal Business in Australia

Aboriginal Economy and Society
Browse all 3 Business and Economy books >
Children
(40)

Our World—Bardi-Jaawi Life at Ardiyooloon

The Lizard Gang

Shake a Leg

Dingo's Tree
Browse all 40 Children books >
Education
(1)

Good Morning, Mr Sarra
Browse all 1 Education books >
Fiction, Novels
(40)

Becoming Kirrali Lewis

Njunjul the Sun

The Nargun And The Stars

Mullumbimby
Browse all 40 Fiction, Novels books >
Health
(3)

A Doctor's Dream

The Story of Yudum

First Taste—How Indigenous Australians Learned About Grog
History
(48)

Trustees on Trial: Recovering the Stolen Wages

Throwing Off the Cloak

Grease and Ochre

The 1967 Referendum
Humour, Cartoons
(2)

Sacred Cows

Shipwreck, Sailors and 60,000 Years
Browse all 2 Humour, Cartoons books >
Land
(10)

The Biggest Estate on Earth

Discovering Aboriginal Plant Use

Dark Emu: Black Seeds

What Do We Want? A Political History of Aboriginal Land Rights in NSW
Language
(2)

Aboriginal Australia Wall Map

Aboriginal ways of using English
Law & Justice
(3)
Gone for a Song: Death and Desperation in the Deep North

Arresting Incarceration: Pathways out of Indigenous Imprisonment

Indigenous People, Crime and Punishment
Browse all 3 Law & Justice books >
Mythology
(3)
Bawoo Stories

Die Regenbogen-Schlange

Singing the Coast
Browse all 3 Mythology books >
People
(19)

Snake Circle

Paddy's Road: Life Stories of Patrick Dodson

I'm Not Racist But - 40 Years of the Racial Discrimination Act

Snake Cradle
Personal Reports and Experiences
(26)

Footprints: The Journey of Lucy and Percy Pepper

A Secret Country

Walk With Us

Am I Black Enough For You?
Browse all 26 Personal Reports and Experiences books >
Politics
(10)

Fighting Hard—The Victorian Aborigines Advancement League

Everything You Need To Know About The Referendum To Recognise Indigenous Australians

Black Politics

The Intervention: An anthology
Browse all 10 Politics books >
Spirituality & Poetry
(9)

Love Dreaming & Other Poems

Islam Dreaming: Indigenous Muslims in Australia

Smoke Encrypted Whispers

Litte Bit Long Time
Browse all 9 Spirituality & Poetry books >
Sport
(10)

Black Crow: The Andrew McLeod Story

Liam Jurrah - From Yuendumu to the MCG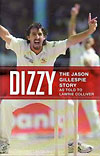 Dizzy: The Jason Gillespie Story

On Track
Textbooks, Teaching, Studies
(38)

A Theory for Indigenous Australian Health and Human Service Work

Gurindji Journey

Dharawal

Beyond White Guilt
Browse all 38 Textbooks, Teaching, Studies books >
Travel
(4)

Aboriginal Australia and the Torres Strait Islands

Aboriginal Darwin

Aboriginal Sydney

The Melbourne Dreaming