Australian Aboriginal culture
Aboriginal culture in Australia is not easy to discover. For a long time it wasn't taught at school, no wonder only 35% of Australians believe they have a high level of knowledge about Aboriginal culture [1].
I think anybody who does a course on Aboriginal culture just sees Australia so differently. It's very enlightening and gives another dimension to being Australian.—Anna Bell, co-ordinator Aboriginal Support Group Manly Warringah Pittwater [3]
Learn more about Australian Aboriginal culture
Select from the following categories to learn more about a specific field of Aboriginal culture:
How much do you know about Aboriginal culture? Take the Aboriginal knowledge quiz!
List of short articles
The Aboriginal cultural heritage is a treasure cave, and once you walk inside and begin to glimpse at its crystalline insights, truths and tenets, it is impossible to look at the world in the same way again.—John Danalis, author [2]
Aboriginal culture resources
Check out these resources which help you get started or deeply immersed into Aboriginal culture. Browse also books by Aboriginal authors to get an unfiltered, first-hand account.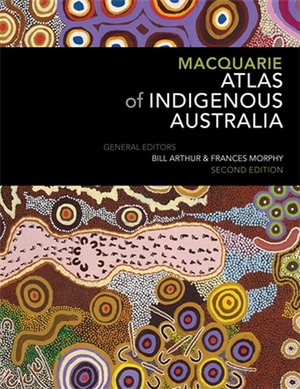 Book: The Macquarie Atlas of Indigenous Australia deeply explores Aboriginal culture providing maps, diagrams, illustrations and artworks by Indigenous artists.

Book: Indigenous Australia For Dummies answers countless questions about Aboriginal culture. It explores Aboriginal life in Australia before 1770, the impact of white invasion, the ongoing struggle to secure their human rights and equal treatment under the law, and much more.

Book: First Australians for the first time tells Aboriginal history from the perspective of Australia's first people. It is the companion book to the DVD of the same name.
For so many Indigenous Australians, whether living in remote settlements or in towns and cities, the crisis in Aboriginal Australia is lived as a daily reality and marked by the parade of funerals for loved ones, the noise and pain of drunken violence, the visits to hospitals and prisons and the numbness of pervasive despair.—Prof Patrick Dodson, Aboriginal Elder [4]