Poems
Aboriginal poems
Browse contemporary Aboriginal poems, an art not often found in mainstream media.
Close this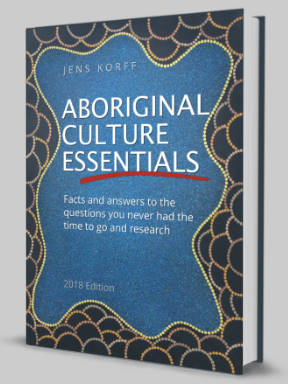 Wishing you knew more about Aboriginal culture?
Search no more.
Get key foundational knowledge about Aboriginal culture in a fun and engaging way.
This is no ordinary resource: It includes a fictional story, quizzes, crosswords and even a treasure hunt.
Stop feeling bad about not knowing. Make it fun to know better.
Contemporary Aboriginal poems
Contemporary Aboriginal poetry is an important part of Aboriginal art. Many poems express how Aboriginal people feel today and their poems are about the challenges that they share with non-Indigenous people but also about problems specific to their lives.
The Aboriginal-owned Koori Mail newspaper regularly publishes poems written by Aboriginal people.
Call for poetry!
Do you write poetry? Are you of Aboriginal or Torres Strait Islander descent? I'd love to publish your writing. Contact me and send me your poem!
Maybe someone discovers your talent just like Dan's (see box below) or Coralie's poem 'No Disgrace' which was published in an Australian school textbook.

Read Aboriginal poems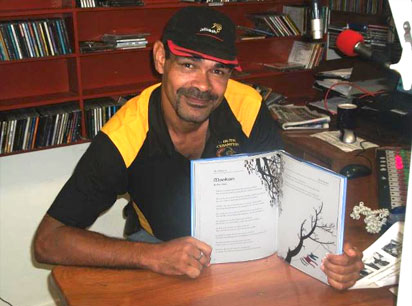 Congratulations, Dan!
The UK-based Commonwealth Education Trust (CET) chose Dan Davis' poem Mookari to represent Australia in its 125th anniversary anthology. One poem or story is chosen from each country of the Commonwealth.

The CET found his poem after it was published here on this website. Congratulations, Dan!
Congratulations, Nola!
Nola Gregory send me this note:
"I am getting some amazing opportunities from people reading my poetry on your site... Thank you so much for your site and the amazing things that have happened since putting my poetry up on it."

Students have chosen Nola's poems for reading in class, and further opportunities opened up with plans to integrate her poetry in other areas of the arts.
Nola's poetry has been published by the NSW Department of Education in their School Magazine for NAIDOC week, in an academic book titled Performing Cultural Tourism and an English language school book titled Hit the Road. She also won the 2021 Queensland Poetry Awards in the Emerging Older Poets Mentorship category.
Nola's poem, Australia's Silenced History, was spotted on this website by a Perth saxophonist who went on to write music for it. Silenced is now part of the Artemis Orchestra's debut album The Elephant In The Room.
Non-Aboriginal poems
I am receiving a growing number of poems by non-Aboriginal writers who respond to the Aboriginal poems published on CreativeSpirits.info:
Special offer: 20% off!
'Indigenous Etchings' is a collection of Aboriginal poems, short stories, interviews and photos.
Save 20% on your copy!
100% Aboriginal content, produced by Aboriginal people.
Fact
Djapu woman Melanie Mununggurr-Williams from Yirrkala in East Arnhemland is the first Aboriginal winner of the Australian Poetry Slam which she won in 2018.