Books
A Companion to Australian Aboriginal Literature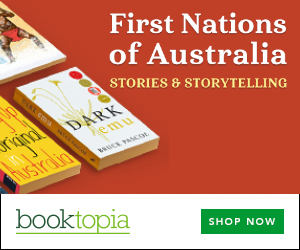 Summary
Australian Aboriginal literature, once relegated to the margins of Australian literary studies, now receives both national and international attention. Not only has the number of published texts by contemporary Aboriginal authors risen sharply, but scholars and publishers have also recently begun recovering earlier published and unpublished Indigenous works.
Aboriginal authors are making a decisive impression in fiction, autobiography, biography, poetry, film, drama, and music, and have been anthologised in Oceania and North America.
Until now, however, there has been no comprehensive critical companion that contextualises the Aboriginal canon for scholars, researchers, students, and general readers.
This international collection of 11 original essays fills this gap by discussing crucial aspects of Australian Aboriginal literature and tracing the development of Aboriginal literacy from the oral tradition up until today, contextualising the work of Aboriginal artists and writers and exploring aspects of Aboriginal life writing such as obstacles toward publishing, questions of editorial control (or the lack thereof), intergenerational and interracial collaborations combining oral history and life writing, and the pros and cons of translation into European languages.
Contributors: Katrin Althans, Maryrose Casey, Danica Cerce, Stuart Cooke, Paula Anca Farca, Michael R. Griffiths, Oliver Haag, Martina Horakova, Jennifer Jones, Nicholas Jose, Andrew King, Jeanine Leane, Theodore F. Sheckels, Belinda Wheeler.
Belinda Wheeler is Assistant Professor of English at Claflin University, Orangeburg, SC.
Contents
1 Foreword
2 Acknowledgments
3 Introduction: The Emerging Canon
4 Chronology
5 Indigenous Life Writing: Rethinking Poetics and Practice
6 Australian Aboriginal Life Writers and Their Editors: Cross-Cultural Collaboration, Authorial Intention, and the Impact of Editorial Choices
7 Contemporary Life Writing: Inscribing Double Voice in Intergenerational Collaborative Life-Writing Projects
8 European Translations of Australian Aboriginal Texts
9 Tracing a Trajectory from Song Poetry to Contemporary Aboriginal Poetry
10 Rites/Rights/Writes of Passage: Identity Construction in Australian Aboriginal Young Adult Fiction
11 Humour in Contemporary Aboriginal Adult Fiction
12 White Shadows: The Gothic Tradition in Australian Aboriginal Literature
13 Bold, Black, and Brilliant: Aboriginal Australian Drama
14 The "Stolen Generations" in Feature Film: The Approach of Aboriginal Director Rachel Perkins and Others
15 A History of Popular Indigenous Music
16 Notes on the Contributors
17 Note on the Cover Artist
18 Index
Get a copy now from your favourite trusted store
Disclosure: I get commissions for purchases made through the below links.