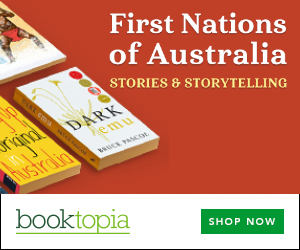 Summary
Mick Mahoney is a young Aboriginal stockman standing trial for the murder of his darling missus, Mary, in front of a jury that doesn't seem to like the look of him.
He casts his mind back to the week before his eighth birthday when he and his little sisters were stolen by 'the Catcher Lady' for their only sin, their original sin: part-white ancestry.
But that all happened way back when his mother's Irish great, great grandfather married a gin, a full-blood aboriginal woman, and fathered a family of half-castes. They were neither blacks nor whites yet it was reason enough to give the government fellas an excuse to kidnap Mick and his sisters and make them spend the rest of their childhood in the children's homes where their aboriginality was to be driven out of them like the devil.
It was over a year ago when Mick left the Hat Head Surf Club reunion with too many beers under his belt and Mary wanted him to stop at the derelict boys' home on their way home to show her first-hand why it was all so terrible bad there. He should never have mentioned that mongrel of a place to her.
When he woke the next morning, two burly detectives busted down his front door and slapped him round, trying to get him to confess to pushing Mary into the dry swimming pool at the boys' home on purpose like and splitting her head open cause he's a no-hoper black fella that can't hold his grog.
But the coppers and all the lawyer fellas prosecuting him have got it all wrong. The only hope Mick has of any salvation in this life is to place himself in the hands of the two young lawyer fellas Aboriginal Legal sent and the priest that's the new chaplain at Grafton Gaol, where Mick's waiting for his appeal to come up because the jury never believed a word of his story.
It'll take a year for the appeal to come on, way down in Sydney. So Mick's got to just bide his time: serve out his punishment for a crime he never committed.
About the author
Christopher Bevan is a lawyer and novelist. In his debut novel A Kinchela Boy, Christopher draws upon his knowledge and experiences from working with Indigenous Australians and living near the Kinchela Boys' Home.
While the character of Mick represents all the Kinchela boys, the novel is based on Cecil Bowden, a former "inmate" of Kinchela Boys Home.
[A Kinchela Boy] is certainly something that should strike the hearts of all who read it, to say: 'Never again, never ever again should this disgrace happen'.

— Prof Marie Bashir, NSW Governor [1]
The Kinchela Project started in November 2009 and aims to heal and reconcile the 100 surviving Kinchela boys through recording of stories, counselling services and family reunions.
A Kinchela Boy is also available on iTunes.
Get a copy now from your favourite trusted store
Disclosure: I get commissions for purchases made through the below links.