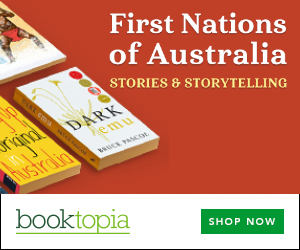 Summary
Joan Martin (Yarrna): A Widi Woman tells the story of Aboriginal artist Joan Martin who created the mosaic centrepiece in the Centre for Aboriginal Studies (CAS) at Curtin University.
Ms Martin was born in 1941 in the country town of Morawa, Western Australia. She was a proud Widi woman whose life was filled with great challenges including avoiding Native Welfare officers so she would not be removed from her family along with her very public battle with Homeswest in 1997 for the right to remain in her Karrinyup home. Ms Martin passed away on 6 October 2008, aged 67.
Her memoir includes stories of her teaching bush wisdom to her children, passing on creation stories, celebrating culture through her art, and conflicts with mining companies and white bureaucracies.

It's a fascinating telling of Joan's unique life, and complements other works in our list of Indigenous life stories.

— Rhonda Black, Director of Aboriginal Studies Press
Get a copy now from your favourite trusted store
Disclosure: I get commissions for purchases made through the below links.