Books
Aboriginal Australians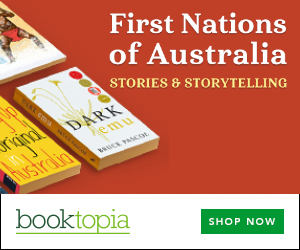 Summary
Updated 5th edition (November 2019)

Prof Richard Broome's Aboriginal Australians has been published since 1982 and since has been one of the key general texts about Aboriginal people.
Aboriginal Australians is a powerful history of race relations in Australia since colonisation and remains the only concise survey of Aboriginal history since 1788.
Richard Broome tells the history of Australia from the standpoint of Aboriginal people—those who lost most in the early colonial era. Surveying two centuries of Aboriginal/European encounters, he shows how white settlers steadily supplanted the Indigenous inhabitants, from the shining coasts to inland deserts, by sheer force of numbers, disease, technology and, of course, violence.
Broome also tells the story of Aboriginal survival and traces the continuing struggle to move from the margins of a settler society to a more central place in modern Australia.
Since its first edition in 1982, Broome's Aboriginal Australians has won acclaim as the classic account of race relations in Australia. The 5th edition continues the story, covering the uneven implementation of native title, the plight of remote Aboriginal communities, the 2007 intervention in the Northern Territory and the landmark 2008 apology to the Stolen Generations, the mining boom in remote Australia, the Uluru Statement, the resurgence of interest in traditional Aboriginal knowledge and culture, and the new generation of Aboriginal leaders.
This is an important work of great scholarship, passion and imagination.

— Professor Lynette Russell, Centre for Australian Indigenous Studies, Monash University
Particularly telling, in a contemporary context, is his list of Aboriginal success stories with its implicit repudiation of negative stereotypes.

— Bruce Elder, Sydney Morning Herald
Also by Richard Broome: Aboriginal Victorians - A History Since 1800.
About Richard Broome
Richard Broome is Associate Professor of History at La Trobe University. He is one of Australia's most respected scholars of Aboriginal history, and a prize-winning author.
Get a copy now from your favourite trusted store
Disclosure: I get commissions for purchases made through the below links.
Other books by (or with) Richard Broome