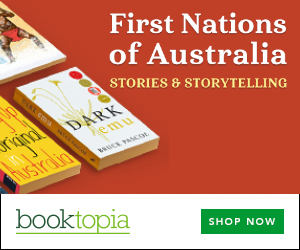 Summary
Art + Soul is inspired by the flourishing of Aboriginal and Torres Strait Islander art in Australia over the past 30 years, captivating viewers around the world with astonishingly powerful artworks.
Hetti Perkins travels to the startlingly beautiful landscapes of remote Arnhem Land, saltwater country and the desert heartlands of Central Australia, sharing with us the rare privilege of being welcomed into the homes and homelands of many senior artists.
This lavishly illustrated book captures the remarkable energy and diversity of Aboriginal art and its "superstars", from the Papunya Tula Artists, the renowned art movement that had its humble beginnings in the early 1970s, to Rover Thomas and his heirs' phenomenal achievements in the East Kimberley. It features the work of contemporary artists Destiny Deacon, Brenda L Croft and Michael Riley, and that of the celebrated Emily Kam Ngwarray, whose paintings revolutionised Australian art.
Art + Soul tells their stories-heartfelt, intimate and political. The book includes more than 150 artworks, and photographs by Warwick Thornton, director of the accompanying ABC TV series of the same name, and the award-winning film Samson and Delilah.
About the author
Hetti Perkins is a member of the Eastern Arrernte and Kalkadoon Aboriginal peoples. She is the Senior Curator of Aboriginal and Torres Strait Islander Art at the Art Gallery of New South Wales. She has curated major survey exhibitions of Indigenous art, including Australia's representation at the Venice Biennale in 1997, and most recently the Australian Indigenous Art Commission at the Musee du quai Branly in Paris. She edited One Sun One Moon: the most ambitious publication on Australian Indigenous art to date. Hetti is the eldest daughter of Charles Perkins, the esteemed Indigenous activist, and an experienced public spokesperson. Her sister Rachel Perkins is an acclaimed film director.
Get a copy now from your favourite trusted store
Disclosure: I get commissions for purchases made through the below links.