Books
Billy the Blackfella from Bourke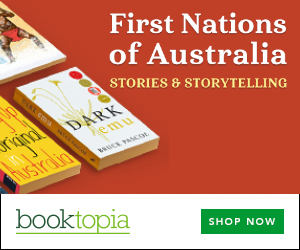 Summary
This is the story of Billy Gray, who called himself a blackfella from Bourke. It is the authentic speaking voice of the man.
Transcribed from tapes made by his friend of 52 years, Chris Woodland, he tells of life working as a stockman, drover, fencer, taxi driver, factory labourer, water and oil driller, in Australia and South America and Indonesia.
His travels and experiences gave him a deep understanding of the cultures of different peoples. In South America he found for the first time in his life that he could move freely without experiencing that feeling of being an outcast; he just blended in.
Music was always an important part of Billys life, from playing and singing round the campfire to performing with a band.
Many people may find some of the terms used by Billy to be politically incorrect. Those expressions are still very much in use today among the Aboriginal people. Billy was proud to be a blackfella and he knew me as a whitefella, writes Chris. 'They were, and are, accepted lingo. The couple of times he called me a white Murri (white blackfella) made me feel honoured. On several occasions over many years, when Billy was happy with some achievement he would say, Not bad for an old blackfella from Bourke, eh?
For the last few years of his life Billy lived at Tamworth. Two of his boys were living and working with him at Bourke and he thought that Tamworth would offer them better opportunities and, he thought, less disturbing influences on lads of their impressionable years. Of course Bourke was always Billys spiritual home, but he welcomed the new life at Tamworth, particularly as he was now living at the centre of his beloved country music.
Get a copy now from your favourite trusted store
Disclosure: I get commissions for purchases made through the below links.