Books
Catching Teller Crow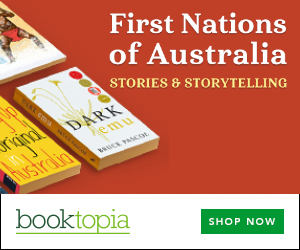 Summary
A totally addictive ghost story, crime story and thriller, told half in prose and half in verse, from two of the most exciting Aboriginal voices in Australia.
Nothing's been the same for Beth Teller since she died. Her dad, a detective, is the only one who can see and hear her – and he's drowning in grief.
But now they have a mystery to solve together. Who is Isobel Catching, and what's her connection to the fire that killed a man? What happened to the people who haven't been seen since the fire? As Beth unravels the mystery, she finds a shocking story lurking beneath the surface of a small town, and a friendship that lasts beyond one life and into another.
Told in two unforgettable voices, this gripping novel interweaves themes of grief, colonial history, violence, love and family.
About the Authors
Ambelin and Ezekiel Kwaymullina are a brother-sister team of Aboriginal writers who come from the Palyku people of the Pilbara region of Western Australia. They've worked together on a number of short novels and picture books. Catching Teller Crow is their first joint young adult novel. They believe in the power of storytelling to create a more just world.
Get a copy now from your favourite trusted store
Disclosure: I get commissions for purchases made through the below links.