Books
Cleared Out: First Contact in the Western Desert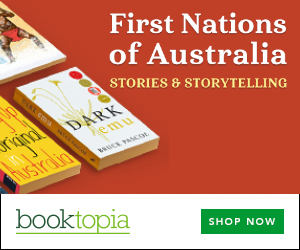 Summary
In 1964, a group of 20 Aboriginal women and children in the Western Desert made their first contact with European Australians—patrol officers from the Woomera Rocket Range, clearing an area into which rockets were to be fired. They had been pursued by the patrol officers for several weeks, running from this frightening new force in the desert.
Yuwali, 17 at the time, remembers every detail of the drama – first seeing these 'devils' and their 'rocks that moved', escaping the strange intruders.
Her sharp recollections are complemented in a 3-part diary of the 'chase' by the colourful official reports of the patrol. These reflect a similar drama – arguments within government about the treatment of desert inhabitants and public scepticism about the government's intent. Maps and illustrations complement the text.
Cleared Out combines three oral histories, detailed archival research and a wealth of photographs and rare film footage from the patrol. Through one extraordinary episode, the multiple perspectives on the moment of contact are revealed.
Tip
The Australian Institute of Aboriginal and Torres Strait Islander Studies offers a book & DVD bundle for Contact and Cleared Out.
Get a copy now from your favourite trusted store
Disclosure: I get commissions for purchases made through the below links.