Books
Cockatoo: My Life in Cape York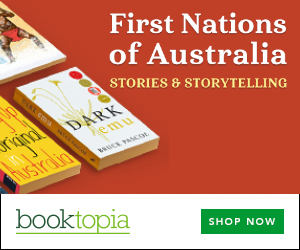 Summary
Roy McIvor was just 10 when he, his family and his Aboriginal community were rounded up by the military and shipped 1500 km south to Woorabinda because of allegations that his people were collaborating with the Japanese under the guidance of German Lutheran Missionary George Heinrich Schwarz.
Roy's community was deserted by the authorities and more than a third of them perished during their seven-year exile. They were decimated by disease amid rumours of deaths by lethal injections and medical experimentation.
The exile of the Indigenous population of Hope Valley - in the coastal region of Cape York in far north Queensland - during World War II is a shameful yet seldom-told chapter in Indigenous Australian history.
My Life in Cape York is an inspirational story of how Roy and his people triumphed over the hardships to which they were subjected, and their eventual return to their country now known as Hope Vale. Throughout his life, art has been a guiding light. Today Roy is recognised as one of Cape York's leading Indigenous artists.

Though Cockatoo is written in plain language, it offers a more complex, nuanced view of mission life and Aboriginal identity than many other accounts.

— Sun Herald [1]
Get a copy now from your favourite trusted store
Disclosure: I get commissions for purchases made through the below links.