Books
Coranderrk--We Will Show the Country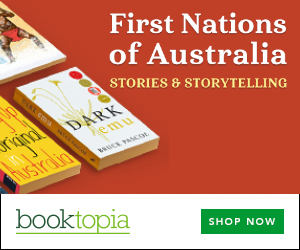 Summary
Coranderrk--We Will Show the Country tells the story of one of the first sustained campaigns for justice, land rights and self-determination and provides a superb example of how to share history with a wide audience.
Extended collaboration was the crucible for the skilful melding of scholarship, performance and Aboriginal knowledge. Using the highly popular verbatim-theatre, professional actors bring to life those who testified at the 1881 Inquiry, allowing them to speak to a contemporary audience.
In this way, some of the Aboriginal witnesses are rescued from dusty archives, and are again given voice. They include renowned Wurundjeri leader, William Barak.
Adept at writing, skilled at negotiation and resistance, and rightly proud of their culture and their success in their farming ventures, it is impossible not to be inspired by the men, women and children who petitioned the colonial government. Here they are heard alongside their non-Aboriginal allies--and the Aboriginal Protection Board members who opposed them.
Coranderrk derives from the Ilbijerri Theatres production, with extensive consultation with descendants of the Coranderrk community. Belvoir Theatre in Sydney featured the play during December 2013 and January 2014.
Using Aboriginal peoples first-person testimonies (members of the Kulin clans and beyond) and the non-Aboriginal witnesses, Coranderrk reveals how the process of working between history and theatre can promote education.
An historical introduction provides a window onto the events which led to the establishment of the Coranderrk community, the protest campaign that sparked the 1881 Parliamentary Inquiry, and the consequences and aftermath of that Inquiry. In doing so it provides a deeper and more accurate understanding of our shared colonial past. Supplementing the historical introduction and extracts are biographies of the witnesses, and a range of historical images and stills from the theatrical production.
Get a copy now from your favourite trusted store
Disclosure: I get commissions for purchases made through the below links.