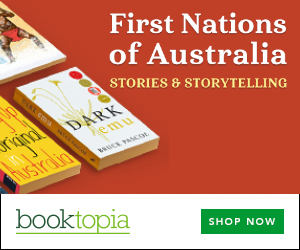 Summary
Dharawal---The story of the Dharawal-speaking people of Southern Sydney has become quite a success story and is being taken up as a textbook for most public schools in the area of Southern Sydney.
Dharawal gives an intimate insight into the life and activities of the Dharawal Aboriginal people and revives their language and customs.
Two respected academics, Les Bursill and Mary Jacobs, have thoroughly researched the book which has received the approval of the Elders of the Dharawal Community at La Perouse—a rare treat for a book about Aboriginal culture.
Les Bursill and Mary Jacobs are residents of the area under research. Les Bursill is an Aboriginal man with a comprehensive understanding of the Southern Sydney Aboriginal community with both his heritage and a strong academic background to support his work.
Mary Jacobs is a highly respected teacher and trainer with TAFE NSW and has strong connections to the Aboriginal community.
Dharawal is an excellent start for your adventure into Aboriginal culture. You can quench your thirst for more with the book's six pages of recommended literature.
Table of contents
Welcome to Country
Understanding Country
Kinship
Families
Women's Business
Men's Business
Body Decoration
Habitats
Good Corroboree
Art Styles
Art Tools
Patterns and Symbols
Local Words and their Meanings
Some Words of Sydney Aboriginal Groups
Since 1770 [About famous Aboriginal people]
The Tigers of Southwest Arm
Flag
Often-asked Questions
Good Books to Read
General References
Indigenous Contacts
Australian National Anthem in the Dharawal Language
To order the book please contact the author via [email protected] or through his website at www.lesbursill.com.
Get a copy now from your favourite trusted store
Disclosure: I get commissions for purchases made through the below links.