Books
Do Not Go Around the Edges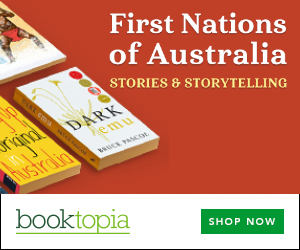 Summary
I am the native cat, I dance everywhere. I hop, skip and jump. I jump on the flat stone and dance and wobble my bum and hold my hips And then I dance again.
This remarkable book weaves together the story of Daisy Utemorrah's life with a collection of playful parables and poems. Exploring themes such as creation, tradition, memories, family and most importantly, country, Do Not Go Around the Edges imbues a simple autobiographical story with humour and depth, and will appeal to adults and children alike. Retold with love and honour, be transported to a place where time stands still...
This book is beautifully illustrated by Broome-based Djugan artist Pat Torres.
About the Author
Daisy Utemorrah was an elder of the Wunambal people from the Mitchell Plateau area in the far north Kimberley. She was born in 1922 at Kunmunya Mission and her family background gave her fluency in three Aboriginal languages. Daisy has been recognised for her work as a poet and a teacher. Her first book, Do Not Go Around the Edges won the Australian Multicultural Children's Book Award the following year and was also shortlisted for the Children's Book of the Year for Younger Readers.
Get a copy now from your favourite trusted store
Disclosure: I get commissions for purchases made through the below links.