Books
Doctor Wooreddy's Prescription for Enduring the End of the World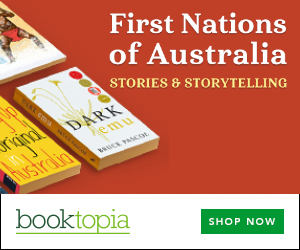 Summary
The young Wooreddy recognised the omen immediately, accidentally stepping on it while bounding along the beach: something slimy, something eerily cold and not from the earth. Since it had come from the sea, it was an evil omen.
Soon after, many people died mysteriously, others disappeared without a trace, and once-friendly families became bitter enemies. The islanders muttered, 'It's the times', but Wooreddy alone knew more: the world was coming to an end.
In Mudrooroo's unforgettable novel, considered by many to be his masterpiece, the author evokes with fullest irony the bewilderment and frailty of the last native Tasmanians, as they come face to face with the clumsy but inexorable power of their white destroyers.
Doctor Wooreddy's Prescription for Enduring the Ending of the World has been published around the world and is now regarded as a modern Australian classic.
About the author

Born Colin Johnson at Cuballing in Western Australia in 1938, Mudrooroo left Perth for Melbourne in the 1950s. He studied at night while working in the Motor Registration Office and State Library. He wrote Wild Cat Falling (1965), which was welcomed as the first novel by an Aboriginal writer, then left Australia to travel in Asia, where he studied Buddhism and became a Buddhist monk.
Returning to Melbourne in 1976, he worked at the Aboriginal Research Centre at Monash University, studied at Melbourne University and taught at Koorie College. He has more recently been a lecturer on indigenous/black Australian writing at Murdoch University and the University of Queensland. His groundbreaking study of Aboriginal literature, Writing from the Fringe (1991) was shortlisted for the WA Premier's Award and the Stanner Award in 1992.

He formally changed his name from Colin Johnson to Mudrooroo in 1988.
Get a copy now from your favourite trusted store
Disclosure: I get commissions for purchases made through the below links.