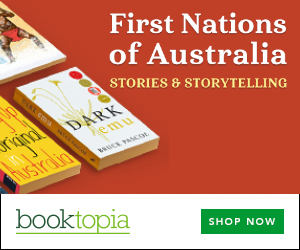 Summary
How The Mt Theo Program Beat The Curse of Petrol Sniffing.
In 1994, over 60 young people, more than half the teenage population in the Central Australian community of Yuendumu, were sniffing petrol—threatening their lives and the future of their community that was powerless to stop them. In his book Dog Ear Café Andrew Stojanovski explains how the battle to stop petrol sniffing was won.
Dog Ear Café is a true-life adventure story about how one Aboriginal community beat the odds and defeated petrol sniffing. It tells of the Mt Theo Petrol Sniffing Program: a story of culture clash, of two lines of fire that meet in the desert night, of partnerships that cross Australia's racial divide.
Woven throughout are humour, taboos, bush mechanics, hope and tragedy. In a colloquial and narrative manner, this book invites the reader to a deeper analysis of the assumptions behind white and black economics, Indigenous alcoholism, welfare dependency and the failure of well intended policy and programs.
Andrew tells of the struggle to stop petrol sniffing by taking the chronic sniffers to an outstation on sacred ground further out on the spinifex plain, where they could learn bushcraft from tribal elders and give their bodies and brains time to recover. Eventually the Mt Theo Program worked, but it was a bumpy ride to success. Andrew describes the frustrations and the fun, the heartbreak and the triumphs with humour and honesty, offering a rare and candid insight into the cultural tightrope walking undertaken by both the indigenous and non-indigenous supporters of the program.
Hidden in the subtext is a mud map for reproducing successful partnerships with Indigenous Australians, but with Indigenous communities there is no one-size-fits-all approach.
Eight years after the Mt Theo Program was founded no one sniffed, and ex-sniffers had become youth leaders and community workers. The elders of Mt Theo used their traditional bush knowledge to turn lives around.
All Andrew's author royalties go to the Mt Theo Program at Yuendumu. Andrew described the book as "the story of a collective of people, the whole community of Yuendumu."
Our love for those young people who sniffed petrol, and our love for one another as co-workers; our absolute commitment and obligation to each other - this was the key to our success.

— Andrew Stojanovksi
In 2007, Andrew and Warlpiri elders Peggy Brown and Johnny Hooker Creek were awarded the Order of Australia for their services to the youth of Yuendumu.
Get a copy now from your favourite trusted store
Disclosure: I get commissions for purchases made through the below links.