Books
Doreen Kartinyeri: My Ngarrindjeri Calling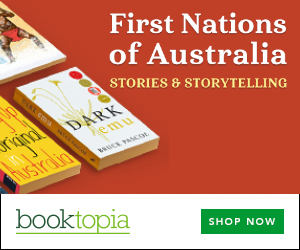 Summary
'Lies, Lies, Lies', shouted the newspaper headlines following the Royal Commission decision into building the Hindmarsh Island Bridge. Doreen Kartinyeri, key spokeswoman of the Ngarrindjeri Aboriginal people, was devastated. How could whitefella law fail to protect Aboriginal women's sites?
Against a backdrop of abuse, threats and ill-health, Doreen fought back. In 2001 the federal court of Australia vindicated the women.
Aged 10 years, Doreen suffered the loss of her mother, her sister's removal and her own placement in Fullarton Girls Home, 100 kms from home. Doreen later learnt cultural knowledge from her Aunty Rosie and other elders with whom she spent time. She had nine children of her own and fostered 23 others.
Although poorly schooled in formal terms, Doreen was a tenacious researcher.Her sharp memory allowed her to piece together histories and genealogies and she helped reunite members of the Stolen Generations.
Doreen was a female warrior, dedicated to upholding and protecting Ngarrindjeri law. In My Ngarrindjeri Calling Doreen Kartinyeri reveals a deep-set desire for social justice, fuelled by passionate love and anger. Her wit and humour abound, while her integrity and sense of justice are inspirational.
Doreen Kartinyeri established the Aboriginal Family History Unit at the SA Museum, was awarded an honorary doctorate and published several books of genealogy. She passed away in December 2007.
Sue Anderson has worked as a cultural heritage consultant and oral historian for many years, producing many articles and publications.

Doreen Kartinyeri's life and work is testimony to the resilience of Aboriginal people collectively—of survival skills in the face of great adversity.

— Ribnga Green, Department of the Premier and Cabinet, South Australia
Get a copy now from your favourite trusted store
Disclosure: I get commissions for purchases made through the below links.