Books
Elders – Wisdom from Australia's Indigenous Leaders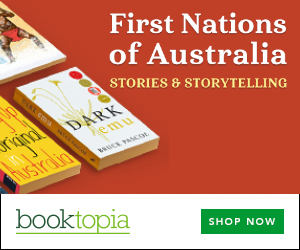 Summary
Elders – Wisdom from Australia's Indigenous Leaders is an important book, whose content is unlike any other. It is about Aboriginal peoples and their traditional and contemporary ways of living.
Elders is a series of chapters authored by tribal elders from around Australia. Each chapter describes an important aspect of contemporary tribal life, and the elder speaks on behalf of his or her tribe - explaining what rituals they hold to, what understandings of the world they have.
They talk about subjects such as the land, the sea, spirit, law, family, healing, ceremony, song, and hunting.
Peter McConchie has travelled to the far corners of the continent to listen and record what elders have to say. They speak simply and movingly, and visually stunning photography supports their words.
Elders is a book to appeal to the widest possible audience. It is the most representative account of Aboriginal people's lives, culture and beliefs in book form.

With a wonderful book like this, one wishes that it could be a thousand pages long and that Elders from every nation and every clan within Australia and the Torres Strait Islands could be listened to and their knowledge made available to all. To the Elders not included, an apology is made. Within this book there are seventeen Elders who speak for their country. In doing so they speak about a universal knowledge that connects us and belongs to us all. These pages contain the true voice of the land and the sea.

— Lowitja O'Donoghue
Get a copy now from your favourite trusted store
Disclosure: I get commissions for purchases made through the below links.