Books
First Taste: How Indigenous Australians Learned About Grog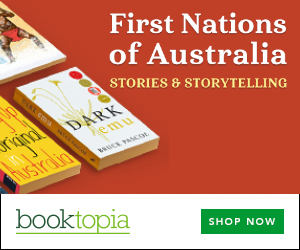 Summary
Maggie Brady's set of 6 booklets is a great resource to help us change what we commonly think to know about Aboriginal alcohol consumption.
The booklets differ from other literature in that they do not cover causes or consequences of alcohol consumption, rather Brady explores how Aboriginal people learned to drink using historic events and records.
She wants to help us move on from despair (on the Aboriginal side) and blaming (on the non-Aboriginal side).
Brady tries to bust common myths such as:
Aboriginal people had no alcohol prior to invasion.
Alcohol use started with Captain Cook.
Outsiders used alcohol to exploit Aboriginal people.
Aboriginal people only passively received alcohol.
Aboriginal people's drinking is determined by their genetics.
The material is well-designed for easy consumption and an ideal resource for teachers to prepare classes.

The first booklet introduces the topics and has an index, but it could do with more keywords related to alcohol.

Book 1: Aims and ideas Introduces aims and ideas and the language of grog
Book 2: First taste of alcohol Presents Aboriginal alcohols and non-alcoholic drinks before invasion, alcohol from outsiders and the first hand-out of alcohol to Aboriginal people at Botany Bay.
Book 3: Strong spirits from Southeast Asia Looks at the Makassans and their alcoholic drinks, how they drank and taught Aboriginal people to do the same.
Book 4: The story of the bottle Explores the origin of grog and how Aboriginal people used bottles in new ways in everyday life and art.
Book 5: Learning to drink from the English Shows English ideas about alcohol, its availability in Sydney, English drinking habits and how alcohol impacted on the lives of Bennelong and Bungaree.
Book 6: Struggles over drinking rights Examines prohibition, separation and protest, how alcohol destroyed Namatjira and the lifting of restrictions.
Order a copy
You can order your copy of the booklets from the Foundation for Alcohol Research and Education (FARE). The set of six costs $22 including postage.
Foundation for Alcohol Research & Education
02-6122 8600
[email protected]
Other books by (or with) Maggie Brady