Books
Footprints: The Journey of Lucy and Percy Pepper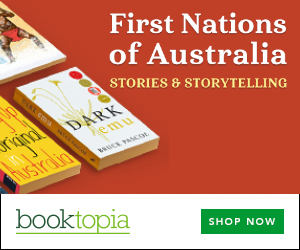 Summary
Footprints: The Journey of Lucy and Percy Pepper is a remarkable story about the strength of family in the face of adversity. It traces the history of the Pepper family through archival records from the National Archives of Australia and Public Record Office Victoria, along with photographs and letters from private collections.
For some Aboriginal people, tracing your family history inevitably means sifting through all the documents written about them, by the mission managers and bureaucrats who controlled their lives during the Protection era. And that alone can be enough to deter people from entering the archives to begin the search.
But descendants of the Victorian Aboriginal Pepper family, Rita Watkins and Glenys Watts, have not only ventured in, they've allowed their archives to be published in a book - which has also become a bestseller and travelling exhibition.
Footprints reveals the story of Lucy and Percy Pepper who were affected by laws and government policies that defined who was 'Aboriginal' and who was not.
This extraordinary story of the fight for family, war and survival is told through correspondence between Percy and Lucy Pepper, government officials and Aboriginal administrators. Through telling the story of the Pepper's, this best-selling publication illustrates many issues that Aboriginal families faced in early 20th-century Victoria.
Author Simon Flagg is a descendant of the Wemba Wemba people from the Swan Hill area.
Get a copy now from your favourite trusted store
Disclosure: I get commissions for purchases made through the below links.