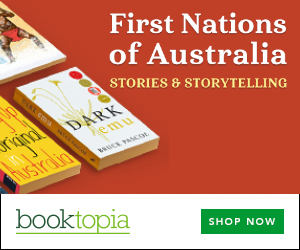 Summary
When Yuin man Bruce Pascoe took over his farm at Mallacoota where he planned to grow Aboriginal foods, he found the previous owner had left something behind.

A calf had evaded the roundup and was left abandoned on the property and began spending time around Pascoe's dog, chooks and the horses.
This gentle story, set in the rugged Australian bush, recounts the events about the small calf who becomes separated from his family.
The little calf is alone and simply wants his mother, sisters and brothers. He can see other animals, and after running to the river, manages to ask some horses if they are his family.
The calf's family have been taken away in the back of a noisy truck. So begins the little calf's journey to find his family.
In Found we share the calf's point of view in an evocative story, accompanied by stunning illustrations.
Found is Bruce Pascoe's first children's picture book. Illustrated by Bundjalung woman, Charmaine Ledden-Lewis.
Winner of the Kestin Indigenous Illustrator Award
Tip
Found can serve as a very gentle way of exploring the topic of the Stolen Generations with children.
Get a copy now from your favourite trusted store
Disclosure: I get commissions for purchases made through the below links.