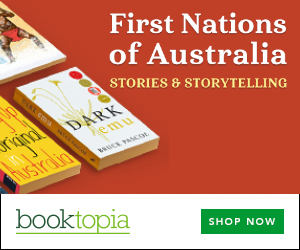 Summary
Written from teenager girl Fuzzy Mac's perspective, Grace Beside Me is a quirky, warmly rendered story of home and family life in a small town.
The black&write! judges remarked on the authentic feel of the Indigenous home life of Fuzzy Mac and her grandparents her guardians since the death of her mother. Awkward episodes of teen rivalry and romance sit happily alongside the mystery of Gran's visions and an encounter with a ghost.
The story sits against a backdrop of amazing characters including the holocaust survivor who went to school with Einstein; the sleazy, once-good-looking Mayor; the little priest always rushing off to bury someone before the heat gets to them; the wife basher up the road; Lola's Forest, dedicated to Lola, a traditional Aboriginal woman who met Ned Kelly and Nan and Pop.
Grace Beside Me interweaves the mundane with the profound and the spiritual it is full of wisdom and good advice (Fuzzy call's Nan 'the queen of all knowing') on everything from how to to 'sit a while' in the bush and connect with country to how to properly hang out the washing.
WINNER – 2011 black&write! kuril dhagun Indigenous Writing Fellowship
SHORTLISTED – 2013 Prime Minister's Literary Awards (Young Adult category)
FINALIST – 2012 Deadly Awards (Outstanding Achievement in Literature category)

About the Author
Visual artist and author Sue McPherson was born in Sydney to an Aboriginal mother from Wiradjuri country and a Torres Strait Islander father. She was a Ward of the State for a number of years before been adopted into the McPherson family, land owners from the Batlow area in southern New South Wales. After leaving school McPherson worked in various jobs before moving to Wagga Wagga, New South Wales where she worked with the Regional Aboriginal Land Council.

Later she gained her Bachelor of Teaching from Charles Sturt University, and worked as a teacher at the Riverina Institute of TAFE.
Get a copy now from your favourite trusted store
Disclosure: I get commissions for purchases made through the below links.
Other books by (or with) Sue McPherson