Books
Illicit Love: Interracial Sex and Marriage in the United States and Australia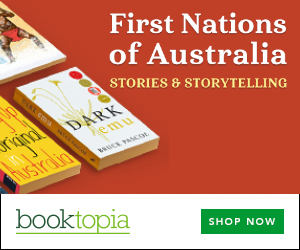 Summary
Illicit Love is a history of love, sex, and marriage between indigenous peoples and settler citizens at the heart of two settler colonial nations, the United States and Australia.
Award-winning historian Ann McGrath illuminates interracial relationships from the late 18th to the early 20th century through stories of romance, courtship, and marriage between indigenous peoples and invaders/colonisers in times of nation formation.
The romantic relationships of well-known and ordinary interracial couples provide the backdrop against which McGrath discloses the "marital middle ground" that emerged as a primary threat to European colonial and racial supremacy in the Atlantic and Pacific Worlds from the Age of Revolution to the Progressive Era.
These relationships include
the controversial courtship between white, Connecticut-born Harriett Gold and southern Cherokee Elias Boudinot;
the Australian missionary Ernest Gribble and his efforts to socially segregate the settler and Aboriginal population, only to be overcome by his romantic impulses for an Aboriginal woman, Jeannie;
the irony of Cherokee leader John Ross's marriage to a white woman, Mary Brian Stapler, despite his opposition to interracial marriages in the Cherokee Nation; and
the efforts among ordinary people in the imperial borderlands of both the United States and Australia to circumvent laws barring interracial love, sex, and marriage.
Illicit Love reveals how marriage itself was used by disparate parties for both empowerment and disempowerment and came to embody the contradictions of imperialism.
A tour de force of settler colonial history, McGrath's study demonstrates vividly how interracial relationships between indigenous and colonising peoples were more frequent and threatening to nation-states in the Atlantic and Pacific worlds than historians have previously acknowledged.
Winner of the NSW Premier's General History Prize 2016.

This is a beautiful book, a tale of family, racial mixture, and identity in two settler colonial societies. McGrath's stories of love and marriage across the colour line, told in luminous prose, will delight.

— Paul Spickard, writer
Get a copy now from your favourite trusted store
Disclosure: I get commissions for purchases made through the below links.