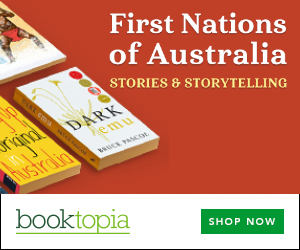 Summary
Iridescence provides models, insights and exercises on achieving improved wellbeing through traditional Aboriginal culture, philosophy and spirituality. Ancient wisdom is more relevant to our daily lives than ever.
40 years after the promise of a brave new world our 'busy-ness' has accelerated rather than dissipated.
The things we desire seduce us away from wellbeing rather than towards it. We pursue our wants, such as material possessions, power, fame and fortune. We no longer work for what we need.
We no longer find the magic in every moment of every hour of every day. Rather than being present, our mind is distracted by what we don't have.
For over 60,000 years, Aboriginal people achieved wellbeing through understanding that all that they needed to live a good life was around them. They shared and lived their knowledge in a holistic mind, body and spirit framework every day, unlike today where mind, body and spirit needs are considered at the end of the working day, week or when we retire.
After experiencing the darkness and loneliness of depression, Paul Callaghan searched for answers. He found them in the profound healing of Aboriginal culture, philosophy and spirituality. Paul started to believe in himself again. He felt the relief and freedom of letting go of desire and embracing thankfulness. He reconnected with his Dreaming path.
Are you living your truth, your story? If not, then Iridescence provides you with models, tools, insights, exercises, reflections and 30 specific messages around key themes including your life's journey, the importance of the past, love, learning, sharing, leadership, laughter, loss, personal power, anxiety, anger, regret, guilt, responsibility, success, wellbeing and truth to help you find your colours so that you can start living your story today.
Are you ready to take that journey?
The truth is not out there, it is in here, inside you. Are you willing to seek it? And once you find it, are you strong enough to live it?

— Paul Callaghan
Author's website: paulcallaghan.com.au
Get a copy now from your favourite trusted store
Disclosure: I get commissions for purchases made through the below links.
Other books by (or with) Paul Callaghan