Books
Iwenhe Tyerrtye – What It Means To Be An Aboriginal Person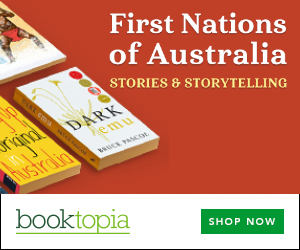 Summary
Arrernte Elder and reconciliation advocate Margaret Kemarre Turner OAM is a proud mother, grandmother and great-grandmother. These relationships are her primary motivation to document for younger Aboriginal people her cultured understanding of the deep intertwining roots that hold all Australian Aboriginal people.
With Iwenhe Tyerrtye, Margaret lays the knowledge foundations for an enhanced and extended dialogue, so that "two cultures can hold each other". It is a profound giving of deep Arrernte knowledge-systems, understandings and concepts handed down by the First People aeons ago.
About the author
Margaret Kemarre Turner was awarded the Medal of the Order of Australia in 1997 "for service to the Aboriginal community of Central Australia, particularly through preserving language and culture, and interpreting".
I have just finished reading Margaret Kemarre Turner's book... It is a beautiful and remarkable work that speaks eloquently from the deep roots of Margaret's land and ancestors. It provides invaluable principles and guidance for everyone that aims to live in grace with this land wherever we may come from.

— Neil Murray, Aboriginal musician
Get a copy now from your favourite trusted store
Disclosure: I get commissions for purchases made through the below links.
Other books by (or with) Margaret Kemarre Turner