Books
Jandamarra and the Bunuba Resistance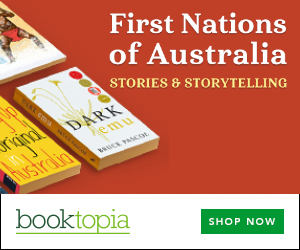 Summary
Jandamarra and the Bunuba Resistance is the thrilling true story of the great Aboriginal resistance fighter, Jandamarra. Jandamarra is a legend, forever etched into the Australian landscape.
A tiny outpost of colonial administration is planted on the desolate mudflats of King Sound, at Derby. Leases are marked on a map covering huge areas, and the push into the north begins. Vast herds of cattle and sheep move across the land and with it, a new future. In the remote Kimberley, in the late nineteenth century, on the ancient lands of the Bunuba, the last stages of an invasion are about to be played out. Amidst the ensuing chaos and turmoil, extraordinary relationships grow.
Thought to be unstoppable, Jandamarra led the Bunuba against the forces invading their land. A legend, forever etched into the history of the Kimberley, Jandamarra's courage and fighting spirit made him one of the region's most wanted men. Jandamarra and the Bunuba Resistance is a grand story with a grand theme.
Public interest in the Jandamarra story is growing rapidly. A doco-drama has been screened on the ABC in May 2011, and the Jandamarra stage play, which premiered in a sell-out season at the 2008 Perth International Arts Festival was performed throughout the Kimberley (including Jandamarra's country, Windjana Gorge) in July and August 2011 with great success.
Jandamarra and the Bunuba Resistance is a powerful collaboration between a non-indigenous historian and the Aboriginal custodians of the Jandamarra story. Banjo Woorunmurra was the repository of much of his people's history and stories. The editor, Howard Petersen was a university student when he first sourced material for his theses on Jandamarra. He has since worked with a range of Aboriginal organisations and government departments.
Winner WA Premier's Book Award.

Jandamarra is a hero not just to Bunuba people but to many other Aboriginal nations.

— June Oscar, Bunuba woman
Get a copy now from your favourite trusted store
Disclosure: I get commissions for purchases made through the below links.