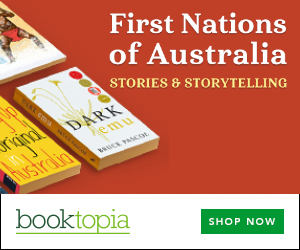 Summary
Jane Christophersen, an elder of the Bunitj clan in Kakadu National Park, opens up our hearts with this wonderful collection of stories from the Australian bush.
Join the adventures of Burrki, a young boy who travels across a huge landscape to find his way home, encountering buffaloes and snakes along the way. Step into Mardjibi's shoes and feel what it's like to visit the city after you have lived your whole life in the bush.
Kakadu Calling presents an engaging collection of short stories for young readers. Jane reveals the wonders of daily life in the bush and includes messages about caring for the environment and retaining culture.
Kakadu Calling is an excellent book for children developing their reading skills. Jane's style makes it easy reading for young people. Jane includes moral points and addresses issues such as independence, identity, remoteness and cultural connection, that are related to children today.
Suitable for ages 5-9.
Get a copy now from your favourite trusted store
Disclosure: I get commissions for purchases made through the below links.