Books
Life B'Long Ali Drummond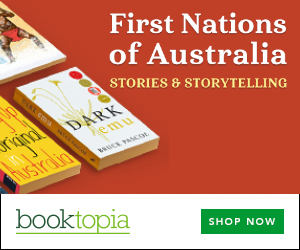 Summary
Family is one of the most important things in Sam Faulkner's life. Ali Drummond is Sam Faulkner's grandfather, and this is his story.
Ali Drummond has had an extraordinary life, by any standards. Orphaned when young, Ali took to a life at sea aged just fourteen. Originally taken on as an apprentice, Ali applied himself to learning the skills he needed to survive and prosper in a sometimes dangerous life seeking pearl shells, trochus, and beche de mer.
Alert to the knowledge of Japanese divers, Ali learned well from them and went on to become an expert diver and skipper himself. After years on the mainland, cutting cane, roadworking and supporting his growing family, Ali returned to his beloved Torres Strait.
He has been a strong community supporter, has enjoyed playing lawn bowls competitively and has provided advice about the maritime environment he knows so well—knowledge now keenly sought by scientists and others.
Now 90, Ali is one of a handful of elders able to share these stories first-hand. Two themes emerge strongly: the importance of Ali's wife Carmen and their family, and the desire to be out on the water, fishing.
Sam Faulkner has rendered Ali Drummond's life with affection, skilfully weaving together Ali's stories with colourful reminiscences from his family. Samantha Faulkner's passion is to share the stories from Aboriginal and Torres Strait Islander Australia with other Australians and the international community.
Get a copy now from your favourite trusted store
Disclosure: I get commissions for purchases made through the below links.