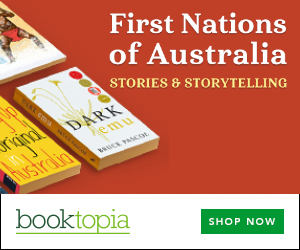 Summary
With honesty and unexpected graciousness, Frank reminds us of a not-so-distant past and of how things happened for Aboriginal people in the North West.
"The killing times were barely over in the Kimberley.
"What I knew, even as a small boy, was that no-one argued with a whitefella. People talked in whispers.
"I was still so small.
"This is the story of the early years of my life. The story of a boy who was taken away from his mother and his family forever when he was just six years old. He had no say in it. His family had no say in it. The government had all the say in everything."
A memoir of boyhood by a man who was removed as a child - from country, from culture and language, from family, from his mother.
Filled with surprises and unlikely fun, this is more than just a story of surviving. From hiding out from the Japanese in spring-fed caves in the deep Kimberley, to being let loose in a paddock just like a poddy calf at Moola Bulla, to cowboy comics at the Beagle Bay mission.
A story of white bosses, of priest bosses, of black stockmen and of staying out of trouble.

Winner of the Small Press Network's Most Underrated Book Award 2018
Winner of the 2018 Territory Read Awards: Best Non-Fiction
This is a very strong story of survival. A tragic reminder of the harshness and unfairness of the mission era but also the toughness and determination of our people.

— Bruce Pascoe
Get a copy now from your favourite trusted store
Disclosure: I get commissions for purchases made through the below links.