Books
Living with the Locals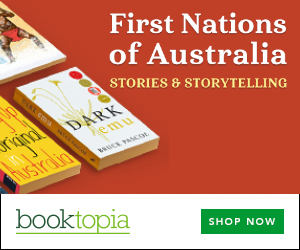 Summary
Living with the Locals - Early Europeans' Experience of Indigenous Life comprises the stories of 13 white men, boys and women who were taken in by East Australian Aboriginal people and Torres Strait Islanders and who lived in their communities between the 1790s and the 1870s, from a few months to over 30 years.
The white people had been shipwrecked or had escaped the confines of penal servitude and survived only through the Aboriginal people's generosity. Many of them were given Aboriginal names--Bunboe, Murrangurk, Duramboi, Waki, Giom, Anco.
They assimilated to varying degrees into an Aboriginal way of life--several marrying and learning the language--and, for the most part, both parties mourned the white people's return to European life.
The stories in Living with the Locals provide a glimpse into Aboriginal life at the point of early contact between Aboriginal people and British colonists. It was a time when negative attitudes towards Aboriginal people gave rise to misinterpretation of events and sensationalised versions of the stories.
However, many of the white survivors spoke up against the appalling treatment of Aboriginal people, and advocated for conciliation and land rights. They also were unwilling to reveal Aboriginal beliefs and customs to unsympathetic colonists.
As well as including a few well-known stories (such as those of convict William Buckley, and shipwreck survivor and ship captain's wife Eliza Fraser), there are other lesser known stories (for example, those of convict escapees James Davis and David Bracefell, shipwreck survivor Barbara Thompson and marooned French cabin boy Narcisse Pelletier).
Events are interpreted from an Aboriginal point of view: for example, 19th-century descriptions of cannibalism are in reality descriptions of funerary rituals; so-called intertribal warfare is more likely to have been a matter of Aboriginal Law.
John Maynard is a Worimi Aboriginal man while co-author Victoria Haskins is non-Aboriginal.
Get a copy now from your favourite trusted store
Disclosure: I get commissions for purchases made through the below links.