Books
Looking After Country with Fire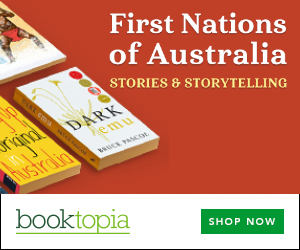 Summary
For thousands of years, First Nations people have listened and responded to the land and made friends with fire, using this knowledge to encourage plants and seeds to flourish, and creating beautiful places for both animals and people to live.
Join Uncle Kuu as he takes us out on Country and explains cultural burning. Featuring stunning artwork by Sandra Steffensen, this is a powerful and timely story of understanding Australia's ecosystems through First Nations fire management, and a respectful way forward for future generations to help manage our landscapes.
At the back of the book, you will also find lyrics to a song written by author Victor Steffensen with the same title, 'Looking After Country with Fire'.
About the Author
Victor Steffensen is an First Nations writer, filmmaker, musician and consultant. He is a descendant of the Tagalaka people through his mother's connections from the Gulf Country of north Queensland. Much of Victor's work over the past 27 years has been based on the arts and reviving traditional knowledge values - particularly traditional burning - through mentoring and leadership, as well as on-ground training with First Nations communities and many non-Indigenous Australians.
He is a co-founder of Firesticks, a First Nations-led organisation that aims to re-invigorate the use of cultural burning. Victor's first book,Fire Country, was published in 2020 in the wake of Australia's worst bushfires and has sold over 13,000 copies since its release.
Get a copy now from your favourite trusted store
Disclosure: I get commissions for purchases made through the below links.