Books
Mutant Message Down Under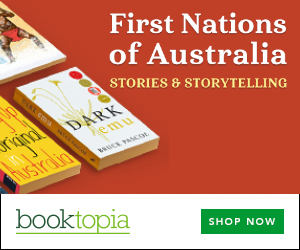 Summary
In what she at first claimed was an account of her actual experiences, Marlo Morgan writes of meeting a small clan of Aboriginal people. She claims to have abandoned all her "civilised" belongings and joined the group in wandering through the desert for months. Along the way she experiences their culture, their capabilities, their life, she writes. At the end of this journey, Marlo Morgan returns to white society a transformed woman, she says.
This is the plot of one of the most controversially discussed books I know of, which Marlo Morgan was forced to admit under Aboriginal pressure is fiction.
Opinions about this book are diametrically opposed, ranging from "here I learned everything I know about Aboriginal culture" to "the biggest crap I've ever read".
I've prepared a Mutant Message timeline of the events surrounding the book along with references on the Internet, and compared Morgan's fiction with literature. There is also a detailed critique by a white Australian of European descent who has worked with Aboriginal peoples.
One sometimes sees the figure of 24 million copies of this book sold worldwide in several languages. The publishers have ignored several attempts by a journalist friend of mine to obtain sales figures. One can imagine how rich the royalties on this book will have made Marlo Morgan, and the damage it has done to the Aboriginal cause.
Don't line up in the queue of the uninformed. Read why you should reject the book. And if you want to invest a bit of extra time, I recommend my introduction into Aboriginal culture - learn what's going on today, what's not talked about.
Make your own verdict
Timeline
showing a detailed sequence of the events surrounding this highly controversial book. Fully referenced (more than 25 links into the Internet).
Fiction versus literature
Make up your own mind by comparing Marlo Morgan's claims with quotes from well-known literature.
Reader review analysis
How do readers rate Morgan's book? What are the differences between Australians, non-Australians and Germans?
Cultural Mutilation Uptop
A detailed critique by an Australian who has worked with Aboriginal peoples.
One reader made a bold decision after reading the book:
"I keep on running into Marlo Morgan's 'works' in the Anthropology, Indigenous Studies and general Social Science sections of Australian bookshops—even the reputable ones.
"It was always fun moving them to the 'under 5 fantasy' sections where, if anywhere, they may belong. I must confess that I started worrying about the possibility of corrupting young minds by doing this though.
"Accordingly , if you really, really want a copy of one of Morgan's pieces of nonsense (for critical purposes, I'm sure), and happen to be visiting a bookshop in Melbourne that I've been to recently, you may find it in the section devoted to 'the History of 19th Century Chartered Accountancy' or 'How to Raise a Mongolian Carrot', or, if they happen to have one, 'AFL Football Centre Bounces for Transylvanian Werewolves born in Japan' or somesuch."
Tip
I highly recommend to read Murri woman Lisa Fuller's article Why Culturally Aware Reviews Matter. [1] In it she also discusses the impact of authors using (and thereby appropriating) First Nations peoples cultures, even if the author's work is fictional. Lisa writes:
"With any marginalised belief system, the reader picks it up and thinks it's real. It doesn't matter if you shove a fiction label on it. That book may well be one of their only exposures to a particular culture or religion. And whether they're conscious of it or not, and regardless of the author's intent, they will assume it's correct. That is the power of the authorial voice. People trust it."
Get a copy now from your favourite trusted store
Disclosure: I get commissions for purchases made through the below links.