Books
My Bundjalung People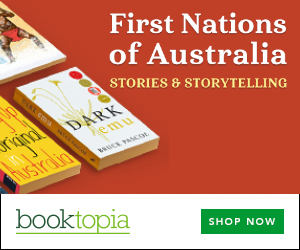 Summary
"I wanted to record our history for the Koori people because the white people had been recording it up until now and they were not accurate." This is the motivation that drove Ruby Langford Ginibi to write this book. But don't expect this book to come as a history textbook.
Ruby, from the Bundjalung Aboriginal people in the far north of New South Wales, takes you with her on four trips into this country. With her is Sam, her adopted daughter. The two embark on a journey to research history, people, events and memories of their people by visiting relatives and places where Ruby grew up a long time ago.
I love the fact that Ruby writes as she would speak. You'll come across a lot of Aboriginal terms while listening to this Aboriginal dubay (woman) visiting her cusos (cousins) and their jarjums (children) aye! But don't despair, all words are translated in the glossary.
Interwoven in this diary of her quest are bits and pieces of Aboriginal history. Aboriginal beliefs about the world, alcoholics, domestic violence, mission life, the Stolen Generations and even circle sentencing make this book an almost entertaining read into history if many of these topics weren't so sad.
This book allows you a first-hand insight into Aboriginal culture by a woman who was born on a mission.
If there is any criticism then that I was overwhelmed by the amount of names mentioned in that book, however, to Aboriginal people of the area this might be a valuable heraldic resource.
Get a copy now from your favourite trusted store
Disclosure: I get commissions for purchases made through the below links.