Books
My Family, My Law, My Life and My Land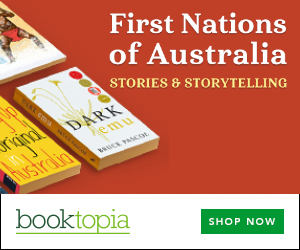 Summary
Dan Davis is an emerging poet whose poem Mookari (included in this book) was his first work that was nationally and internationally recognised after it was published on Creative Spirits.
Now you can read about his life, family land and lore in this book.
Here's what he says about himself:
"Growing up in a small town to me was an adventure. In Bluff, a small town in central Queensland, everyone knew everyone.
"I had plenty of friends to hang out with. My mates and I were always outside playing and never got home until dark, which I sometimes got a flogging for, but I had fun playing. The school had about five to six buildings in the seventies and eighties but big enough to keep us kids busy.
"I was raised by my mother along with two older brothers and one younger sister and lots of relatives. On the weekends, we'd go camping down the creek, where our cubby house was or go catching yabbies for something to eat.
"Having a childhood gave me a lot of imagination and inspired me to write stories about our adventures and begin to write poetry. This book is mostly about my Aboriginal culture and thoughts and hopefully some poems that the reader can relate to."
Get a copy now from your favourite trusted store
Disclosure: I get commissions for purchases made through the below links.