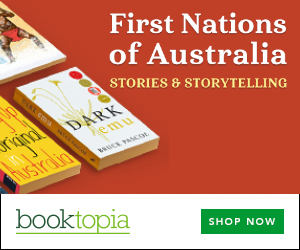 Summary
My Girragundji is the award-winning story of an Aboriginal boy whose house is invaded by a Hairyman - a spirit the old people call a Quinkin. When a little green tree frog lands on his windowsill, he knows she has been sent by the ancestors to help him face his fears.
'I wake with a start. The doorknob turns. It's him. The Hairyman...'
There's a bad spirit in our house. He's as ugly as ugly gets and he stinks. You touch this kind of Hairyman and you lose your voice, or choke to death.
It's hard to sleep when a hairy wrinkly old hand might grab you in the night. And in the day you've got to watch yourself. It can be rough. Words come yelling at you that hurt.
Alive with humour, My Girragundji is the vivid story of a boy growing up between two worlds. With the little green tree frog as a friend, the bullies at school don't seem so big anymore. And Girragundji gives him the courage to face his fears.
Get a copy now from your favourite trusted store
Disclosure: I get commissions for purchases made through the below links.
Other books by (or with) Meme McDonald, Boori Monty Pryor