Books
My People's Dreaming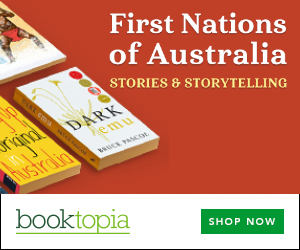 Summary
My People's Dreaming is drawn from extensive interviews with Uncle Max, an Aboriginal elder of the Yuin people, who lived throughout the south coast of New South Wales. He says that the teachings he reveals are "the living treasures of my life".
With My People's Dreaming you get a rare, personal insight into the traditional teachings of an Aboriginal elder of the Yuin people, and a photographic tour through his country by photographer Peter McConchie.
In a significant section of the book, Uncle Max takes the reader through a description of the Creation story in Yuin culture. Through photos and words he reveals the significance of the giant stone beings on top of Gulaga, the sacred mountain that has now been returned to the custodianship of his people.
His teachings cover the Yuin people's Creation Dreaming, bush lore, foods, healing, laws and punishment, spirituality and the significance of relationship to land. In passing on traditional wisdom Uncle Max focuses on three truths: See the land … the beauty; Hear the land ... the story; Feel the land … the spirit.
Uncle Max has been sharing his cultural knowledge for over 30 years. In that time he has taken more than 6000 people from all walks of life onto country and explained Aboriginal ways.
My People's Dreaming is a key title for people interested in getting a clear and simple understanding of Aboriginal culture, suited well for schools and educational courses.
The teachings I reveal in this book are the living treasures of my life.

— Max Dulumunmun Harrison
Max Dulumunmun Harrison's book is a powerful and beautiful explanation of the strength of an Aboriginal way of life.

— Marcia Langton, Chair of Australian Indigenous Studies, University of Melbourne
Contents
Seeing the land
Yuin country
Gulaga Mountain and the Creation story
Songlines
The three principles of learning
Grandfather Fire
Grandmother Moon and Grandfather Sun
The truth of traditional knowledge
Koo-rie Koorah Wind Spirit
Food as medicine
My teachers
Our law and punishment
Totems
Whale elders
Ochre
Death and burial
Communication with the dead
Singing tree
Ceremony
Reading the land
The seasons
Skin names
Sacred places
Barran-guba Island
Initiation
Boundaries and borders
Forgiveness
Get a copy now from your favourite trusted store
Disclosure: I get commissions for purchases made through the below links.