Books
My Tidda, My Sister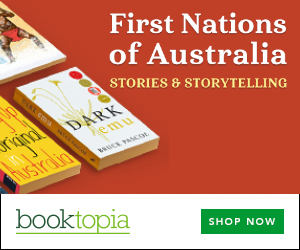 Summary
Aboriginal culture and society has existed on this continent for millennia. It's a culture that manifests itself as the ultimate example of resilience, strength and beauty. It's also a culture that has consistently been led by its women.
My Tidda, My Sister shares the experiences of many Aboriginal women and girls, brought together by author and host of the Tiddas 4 Tiddas podcast, Marlee Silva.
The voices of First Nations' women that Marlee weaves through the book provide a rebuttal to the idea that 'you can't be what you can't see'. For non-Aboriginal women, it demonstrates the diversity of what success can look like and offers an insight into the lives of their Aboriginal sisters and peers.
Featuring colourful artwork by artist Rachael Sarra, this book is a celebration of the Aboriginal female experience through truth-telling. Some stories are heartwarming, while others shine a light on the terrible realities for many Aboriginal women, both in the past and in the present. But what they all share is the ability to inspire and empower, creating a sisterhood for all Australian women.

All permissions are in place for the stories of the many First Nations women shared in this edition.
About the Author
Marlee Silva is a proud Gamilaroi and Dunghutti woman born and raised in Dharrawal country, south of Sydney. Storytelling has always been a big part of Marlee's life. Her passion for storytelling and pride in her Aboriginality came together in a new and dynamic way in 2018 when she launched an Instagram page dedicated to celebrating Aboriginal women and girls, which she called 'Tiddas 4 Tiddas'. The positive stories of success and aspiration the page showcase quickly amassed an online following in the thousands and eventually led to the development of a podcast of the same name.
Get a copy now from your favourite trusted store
Disclosure: I get commissions for purchases made through the below links.