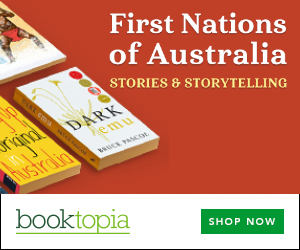 Summary
Oodnadatta Country - I can still see it, in my mind's eye, exactly as it was back in my time. There are so many stories to tell of my life, and sometimes I think they are not of importance, but they are, because often it is the little details that are the most important. I still remember every detail.
[Like] Oodnadatta Country – I can still see it, in my mind's eye, exactly as it was back in my time. The Country still calls me back to where I was born, a very exposed and stony land, but I still love it. That's where my spirit is.'
Kanakiya Myra Ah Chee was born at Oodnadatta in remote South Australia in 1932. When her mother tragically died Myra was only eight.
Her grieving father gathered up the remaining family and walked north – away from her childhood home. They spent years as nomads, travelling with the camels that were her father's livelihood, up and down the Finke River.
Her father sought work where and when he could, while he looked after his children, teaching them about the bush, their culture and life. It was a childhood of freedom, bush tucker, bush games, fires, stories at night and sleeping under the stars – at times idyllic but, at other times, terrifying and tragic.
Myra's father was a safe and reassuring presence, but when he decided education was the key to his children's future, Myra's life was changed forever.
'My family pulled all their strengths together from the bush life and from school education. We have shown how it is possible to be successful in life, bringing both sides of our cultures into line.'
About the author
Kanakiya Myra Ah Chee was born in the Australian Inland Mission Hospital in Oodnadatta in 1932 and grew up living in a watuti (lean-to) on the fringes of Oodnadatta township. Fluent in her language — Matuntjara— Myra is an interpreter and translator of the many dialects of the Western DesertLanguage, and worked for many years training interpreters. She is an artist, inspired by her unique life amongst the gibber plains, sand dunes, river systems and stony deserts of her father's, mother's and grandparents' traditional country. Myra has just turned 89 years old and is now retired. She has three grandchildren and lives in Alice Springs.
Get a copy now from your favourite trusted store
Disclosure: I get commissions for purchases made through the below links.