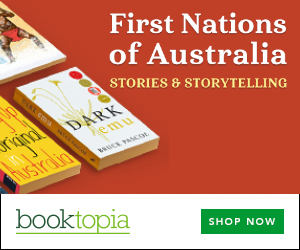 Summary
Rosie and Nona are best friends, almost sisters. It doesn't matter that Rosie is white and Nona is Aboriginal: their family connections tie them together for life.
Born just five days apart in a remote corner of the Northern Territory, the girls are inseparable, until Nona moves away at the age of nine.
By the time she returns, they're in Year 10 and things have changed. Rosie has lost interest in the community, preferring to hang out in the nearby mining town, where she goes to school with the glamorous Selena, and Selena's gorgeous older brother Nick.
When a political announcement highlights divisions between the Aboriginal community and the mining town, Rosie is put in a difficult position: will she be forced to choose between her first love and her oldest friend?
This is a compelling book that explores Aboriginal culture in the Northern Territory and how two young woman grapple with racism, peer pressure and self-discovery. Clare Atkins delivers a polished, unflinching book that deserves to be read.
Get a copy now from your favourite trusted store
Disclosure: I get commissions for purchases made through the below links.