Books
Not Just Black and White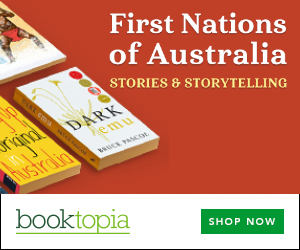 Summary
Lesley Williams was forced to leave the Cherbourg Aboriginal Settlement and her family at a young age to work as a domestic servant. Apart from pocket money, Lesley never saw her wages – they were kept 'safe' for her and for countless others just like her. She was taught not to question her life, until desperation made her start to wonder, where is all that money she earned? And so began a 9-year journey for answers.
Inspired by her mother's quest, a teenage Tammy Williams entered a national writing competition with an essay about injustice. The winning prize took Tammy and Lesley to Michael Jackson's Neverland Ranch and ultimately to the United Nations in Geneva. Along the way, they found courage they never thought they had and friendship in the most unexpected places.
About the Authors
Lesley Williams is a respected Murri (Aboriginal) Elder. She is best known for instigating the domestic and international Justice for Aboriginal Workers campaign. In 2003 she was awarded the Centenary Medal for her distinguished services to the Aboriginal and Torres Strait Islander community.
Lesley has co-produced and consulted on a number of documentary films including The Ration Shed and For Their Own Good, and co-wrote On The Banks of the Barambah: A History of Cherbourg.
Tammy Williams is a Murri woman and was admitted as a barrister in 2002. Tammy was profiled in the documentary Black Chicks Talking and in 2011 was included in the International Women s Day Power of 100 a list of one hundred women who have helped to shape Australia.
Get a copy now from your favourite trusted store
Disclosure: I get commissions for purchases made through the below links.