Books
Out of Australia: Aborigines, the Dreamtime, and the Dawn of the Human Race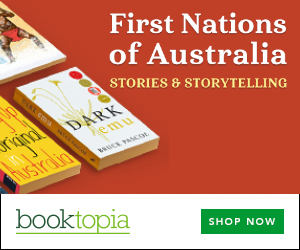 Summary
In Out of Australia, Steven and Evan Strong challenge the "out-of-Africa" theory. Based on fresh examination of both the DNA and archeological evidence, they conclude that modern humans originated from Australia, not Africa.
The original Australians (commonly called Aboriginal people), like so many indigenous peoples, are often portrayed as "backward" and "primitive." Yet, as the Strongs demonstrate, original Australians had a rich culture, which may have sown the first seeds of spirituality in the world.
They had the technology to make international seafaring voyages and have left traces in the Americas and possibly Japan, Southern India, Egypt, and elsewhere. They practiced brain surgery, invented the first hand tools, and had knowledge of penicillin.
Out of Australia brings together 30 years of intensive research in consultation with elders in the original Australian communities. Among their conclusions are the following:
There is evidence that humans existed in Australia 40,000 years before they existed in Australia.
There were migrations of original Australians in large boats throughout the Indian/Pacific rim.
Three distinct kinds of Homo sapiens are found in Australia.
There is evidence from the Americas that debunks the out-of-Africa theory.
The spiritual influence of Aboriginal people is reflected in the religions of the world.
About the authors
Steven Strong is a secondary school teacher with a background in Aboriginal archaeology and education. He co-wrote two units of the Master of Aboriginal Studies programme for Sydney University and the New South Wales Department of Education.
Evan Strong has bachelor of social science degree with majors in psychology, archaeology, anthropology and sociology.
Get a copy now from your favourite trusted store
Disclosure: I get commissions for purchases made through the below links.