Books
Palm Island: Through a Long Lens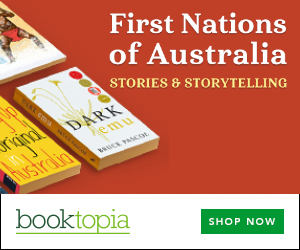 Summary
In November 2004, Mulrunji Doomadgee's tragic death triggered civil unrest within the Indigenous community of Palm Island. This led to the first prosecution of a Queensland police officer in relation to a death in custody.
Despite prolonged media attention, much of it negative and full of stereotypes, few Australians know the turbulent history of 'Australia's Alcatraz', a political prison set up to exile Queensland's 'troublesome blacks'.
In Palm Island, Joanne Watson gives the first substantial history of the island from pre-contact to the present, set against a background of some of the most explosive episodes in Queensland history.
The repressive regimes were under the guise of protectionism. But police control continues, and there is a continuing failure to address the causes of ongoing Indigenous disadvantage.
Palm Island, often heart-wrenching and at times uplifting, is a study in the dynamics of power and privilege, and how it is resisted.
About the author
Dr Joanne Watson is a writer and teacher in Australian social history and health. She currently teaches
Indigenous students vocational education in the Logan area. Joanne has worked with Indigenous communities for three decades and undertook extensive archival and oral history research on Palm Island. Watson's long-standing connections with the Palm Island community allow her to present community perspectives of a history from pre-contact to the present.

This is an outstanding contribution to Indigenous history — especially the history of Palm Island.

— Stephen Hagan, Aboriginal author, University of Southern Queensland
This book is a vital corrective to the facile sensationalism of commentators who continue to define the people by the circumstances imposed upon them.

— Dr Rosalind Kidd, author
Get a copy now from your favourite trusted store
Disclosure: I get commissions for purchases made through the below links.